The MSG-187 Has Commenced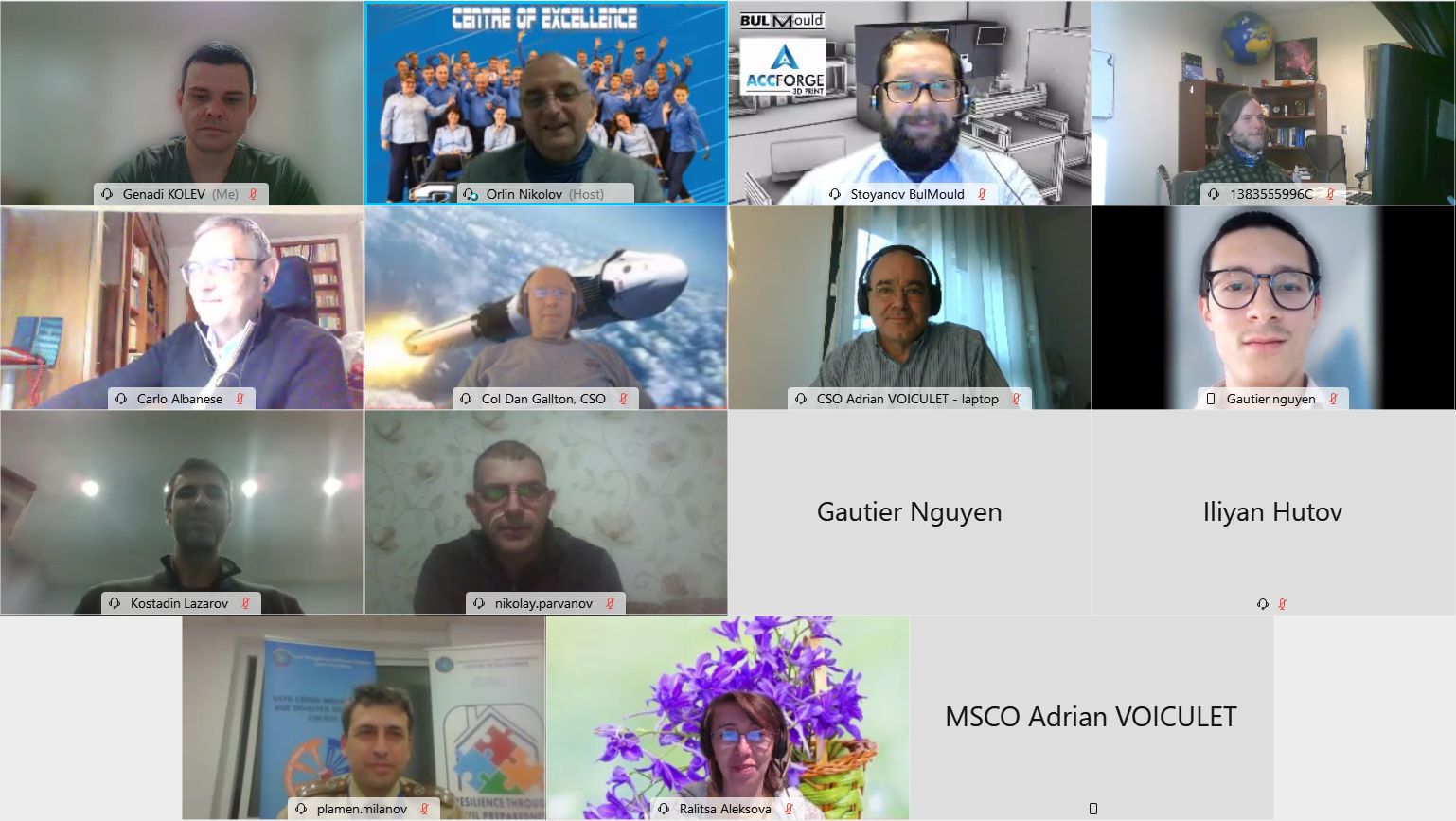 Date: (20-11-2020)
The ability to simulate and predict space weather phenomena and effects is critical to the improvement of operations and performance of satellite missions in all orbital regimes. In this ever dynamic and harsh environment, the effects of space weather are unpredictable to a large degree and while great progress has been made in the last decade in space weather modeling, much work needs to be done yet to enhance the ability to effectively model space weather.
The MSG 187 Space Weather Environmental Modelling (SWEM) is led by the CMDR COE and aims at several scientific objectives as to determine operational modeling gaps and trace a roadmap for modeling and simulations forward. Therefore an onine meeting was held on November 19,2020, the first one from many that are going for the period September 2020 – September 2023.
The co-chairman of MSG-187, Colonel Orlin Nikolov moderated this virtual event and introduced all players in the group. Additionally the objectives and administrative guidelines for future work were presented. The scientific results and expected achievements were discussed. A date is set for the next meeting – 10 December 2020, as it will be in a workshop format with external participants who will present national capabilities and resources in the area of Space Weather.
News