Coordination Efforts for Crisis Management Exercise in 2021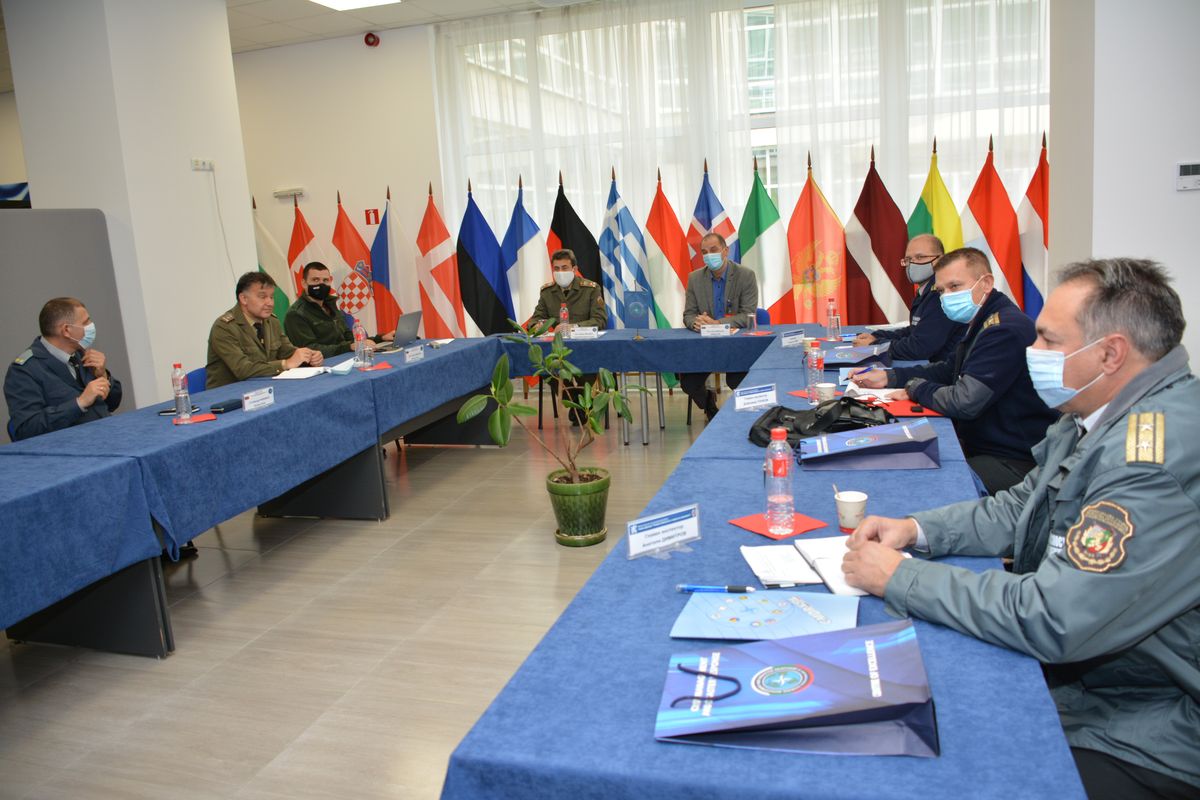 Date: (11-11-2020)
As a step forward in the process of implementing one of the biggest CMDR COE's projects for 2021, experts from the Centre led by Col. Orlin Nikolov, CMDR COE Director have met with representatives from the Bulgarian Fire Safety and Civil Protection General Directorate led by Commissioner Georgi Gatev, Head of Department in the Operational Activities Directorate.
The discussion concerned the planned Crisis Management Exercise, which will be conducted in the Municipality of Belene, North Central Bulgaria in May'2021. Both parties outlined the roles and responsibilities of the exercise stakeholders as the Fire Safety and Civil Protection Regional structures have the primarily responsibilities in the process of planning such kind of municipal exercises.
A satisfaction has been expressed to the fact that an international organization as CMDR COE with expertise in crisis management and disaster response domain will be actively involved at all stages of planning, conduct and analysis of the exercise.
The outcomes from the process of organizing this training event will be the development of a package of services to assist municipalities' efforts in crisis management and disaster response not only on national but also on international level. Moreover it includes drawing up and updating Disaster Response Plans (DRP), procedures and standards as well as their evaluation, objective analysis and risk assessment, and last but not least preparation, training and evaluation of the persons with responsibilities for the implementation of the DRPs.
News