Distinguished visit in CMDR COE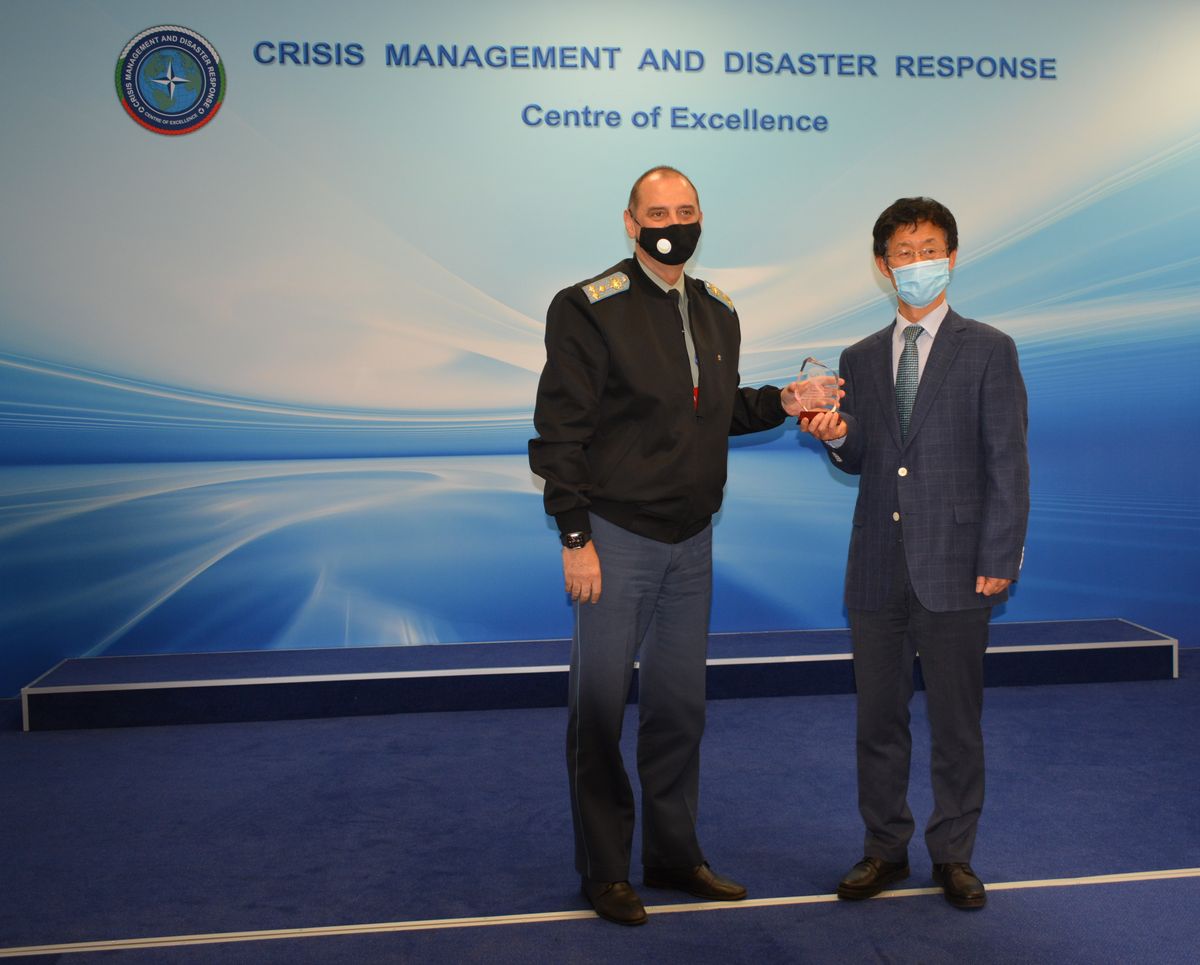 Date: (04-11-2020)
On the 4th November 2020, the Crisis Management and Disaster Response Centre of Excellence (CMDR COE) had the privilege to welcome H. E. Mr. Jeong Jin-Kyu, the Ambassador Extraordinary and Plenipotentiary of the Republic of Korea to the Republic of Bulgaria.
The CMDR COE Director presented to the distinguished guests the concept, vision, principles, COEs network, and specifically the organization of CMDR Centre. The Branch Chiefs introduced the visitors the main activities and projects performed in their Branches.
The expressed interest from the representatives of the South Korean Embassy was mainly on the opportunity of non-NATO nations to join such Centres of Excellence as contributing nation and the benefits both sides would achieve.
Colonel Orlin Nikolov underlined the wide opportunities of possible contribution and collaboration. Such process is open for all NATO and PfP members, as well for NATO's Mediterranean Dialogue and the Istanbul Cooperation Initiative, and Global partners.
Ambassador Jin-Kyu was impressed by the products and capabilities provided by CMDR COE, and especially on the internship program and the opportunity for cooperation with South Korean military academics and experts in the broad joint endeavour of crisis management and disaster response worldwide.
The guests appreciated the great presentation of the Centre and confirmed their willingness to continue common efforts in nowadays challenges in managing efficiently in time of crises and various treats.
The meeting was admitted to be really fruitful and beneficial for the South Korean Embassy and CMDR Centre of Excellence.
News