Beneficial Cooperation with Local Community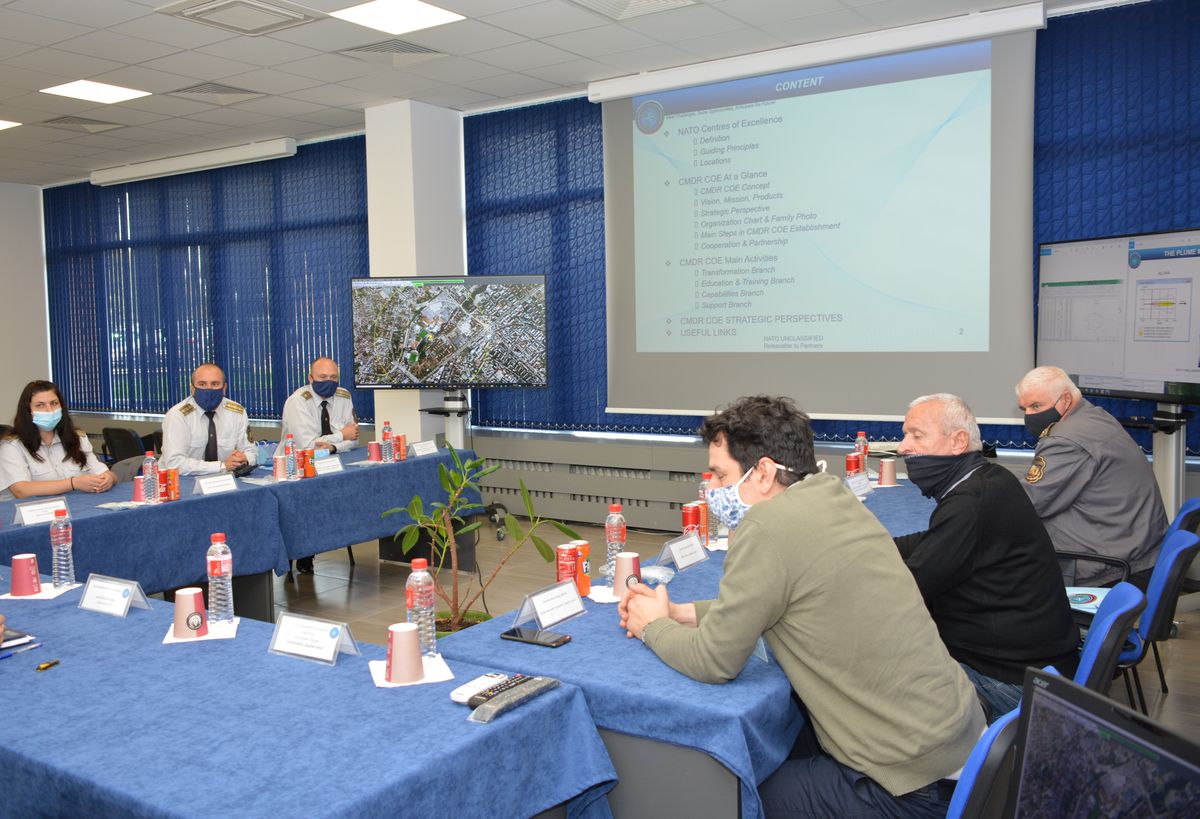 Date: (29-10-2020)
Another beneficial story goes from CMDR COE as it was contacted a few weeks ago with a request for support in the Risk Management area by the Krasno Selo Region of Sofia Municipality, namely its local Fire Safety and Civil Protection Service (FSCPS).
The task has been carried out primarily with the CMDR COE's OpsLab efforts and well-recognized by the experts on its technical platform. Additionally, some external SMEs were involved in order to model and simulate adequately and precise the possible crisis situation. There our OpsLab has received invaluable assistance from the Meteorological center of Bulgarian Air Force and Joint Chemical, Biological, Radiological, and Nuclear (CBRN) Defence (JCBRND) COE, Czechia. The initial analysis is comprehensive due to the fact that not only computers impact but assess the proposed response measures by claimed effectiveness and efficiency.
The response plan and particularly the evacuation of the affected local population was dynamically generated by iHELP - AI based platform for logistic management support. Due to the collaborative efforts it was integrated with the CMDR COE's technical platform. The iHELP computed objective, effective and efficient solutions according to preliminary defined criteria and delivered the results in various ways. The iHELP is a product of POLARES.
On 28 October 2020 the results from the OpsLab staff efforts were presented to the representatives of the Krasno Selo municipality and FSCPS led by Мr. Veselin Kirev - deputy mayor of Krasno Selo and commissioner Iliyan Iliev - chief of Sixth District Service of FSCPS.
The presented results and capabilities of CMDR COE in the Crisis Management area inspired motivation for further collaboration and activities like already started preparation for the exercise in the towns of Belene and Burgas.
News