Another international assignment at CMDR COE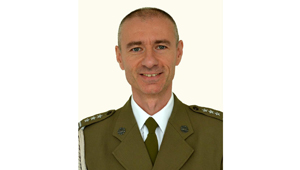 Date: (27-10-2014)
CMDR COE is pleased to announce that COL Jarosław KUBISZ is joining the Centre to run our Transformation Branch activities.
COL Jarosław KUBISZ representing the Polish Armed Forces (PAF). He finished officers' military school in 1994, and Academy of National Defence in 2002. Last time he served inter alia in Operational Directorate of the General Staff of the PAF and Crisis Management Centre of the Ministry of National Defence. In both mentioned above institutions he has dealing with crisis management matters in PAF and NATO as well.
The CMDR COE has the ambition to build itself as to become an internationally recognized and respected body, which contributes significantly to research, building and development of NATO, Nations and partners' crisis management and disaster response military and civilian capabilities.
The CMDR COE believes COL Jarosław KUBISZ has the vision and the leadership qualities to help us achieving these objectives.
News