Towards On-Demand Personalized Training and Decision Support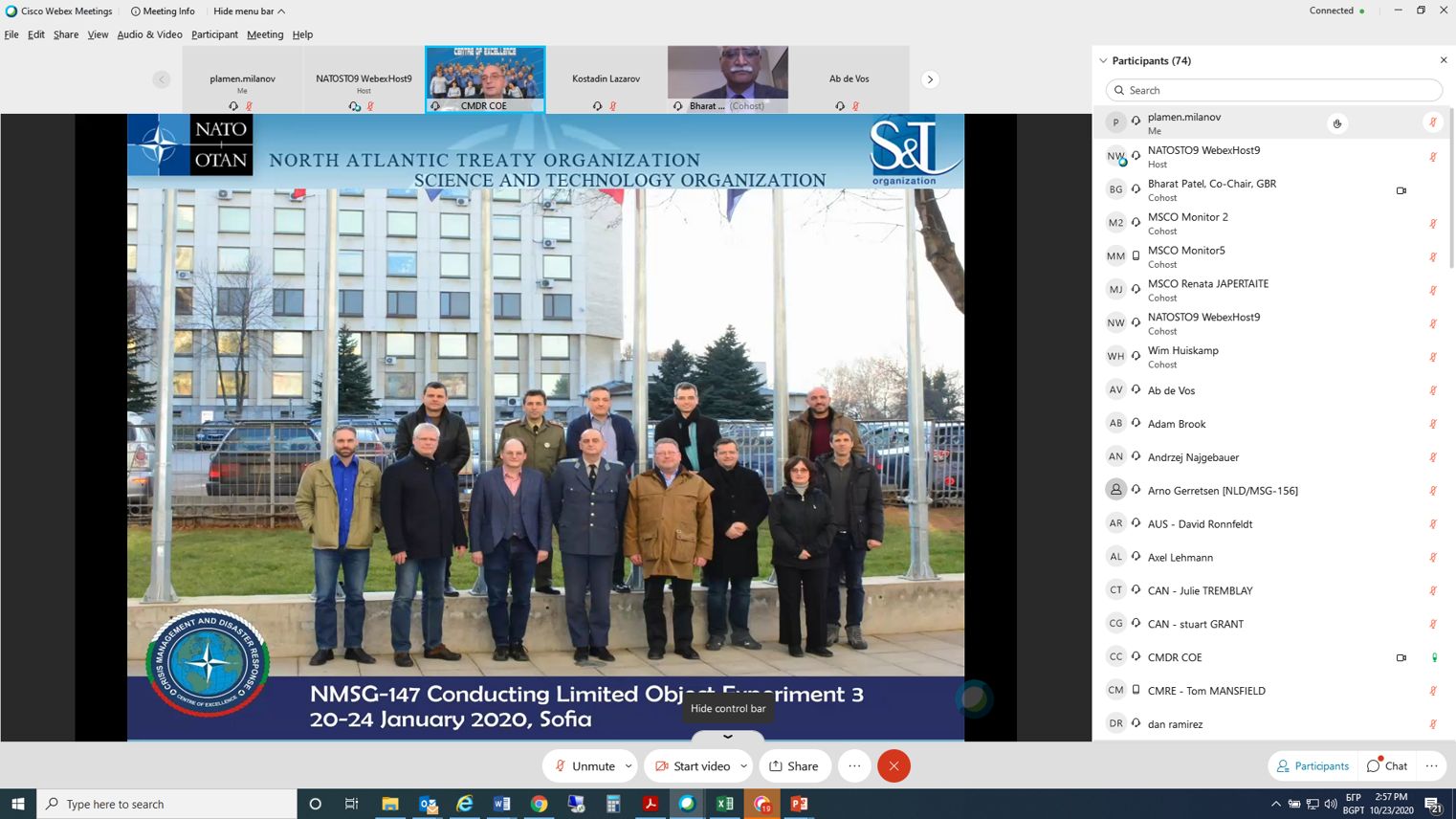 Date: (26-10-2020)
Virtual symposium of NATO Modelling & Simulation Group on topic "Towards On-Demand Personalized Training and Decision Support" was held on 22-23 October 2020
as CMDR COE continues to focus its efforts in the conceptual and scientific part of the crisis and disaster management.
The achieved deliverables are recognized by the mentioned domain's community and the academics. That is the reason, to invite again CMDR COE's representative to deliver report in decision-making support.
This time, the article was presented by the CMDR COE's director, Colonel Orlin Nikolov during symposium of Nato Modelling & Simulation Group. The payed respect by the audience was due to the fact, that apart from the reported conceptual outcomes, was shown also their practical implementation. It proves the concept and make it useful for the community.
The presentation provoked numerous questions, mostly about the developed platform and now it is uploaded here.
News