Announcement: 1st International Conference on Environmental Protection and Disaster Risks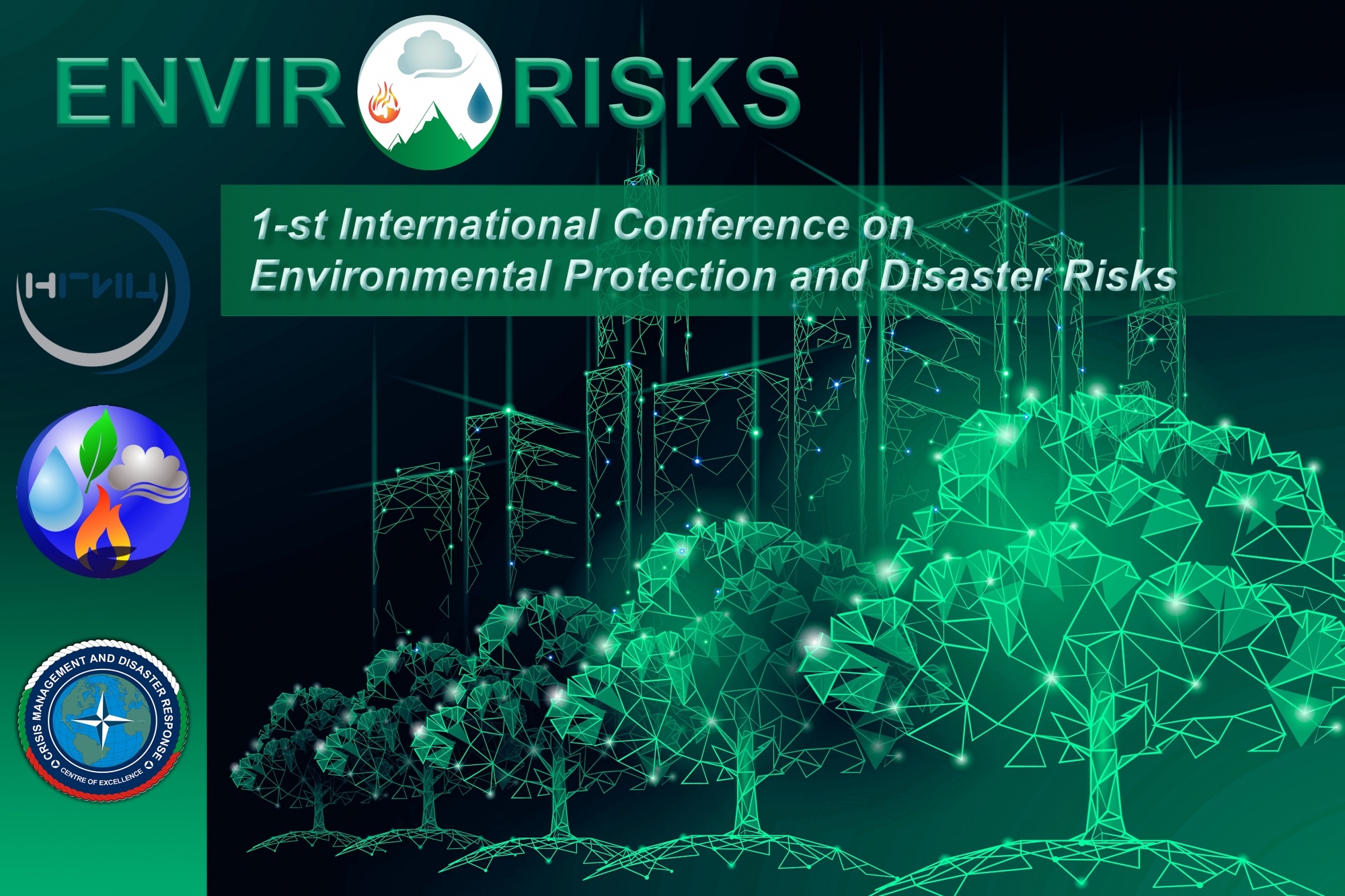 Date: (24-09-2020)
The Crisis Management and Disaster Response Centre of Excellence is pleased to announce the first international on-line conference on environmental protection and disaster risks "ENVIRORISKS" scheduled for 29 and 30 September 2020.
The conference is organized by the NATIONAL GEO-INFORMATION CENTER of the Republic of Bulgaria in close cooperation with CMDR COE and the National Scientific Program "Environmental Protection and Reduction of the Risk of Adverse Events and Natural Disasters".
The conference is opened for scientific, academic, governmental, non-governmental and international organizations with interest on the Environmental Risk Reduction. The event will include three panels:
- Air Pollution, Climate and Health;
- Natural Hazards and Risks;
- Informatics, Remote Sensing, High Performance Computing and GIS for environmental monitoring and management.
In addition two free workshops will be conducted with focus on academic aspects of the Environmental Protection and Disaster Risk Reduction.
Keynote speakers:
Prof. Dr. Roberto San José (Spain), COMPUTER SCIENCE SCHOOL, TECHNICAL UNIVERSITY OF MADRID (UPM) Campus de Montegancedo
Prof. Dr. Dimitrios Melas (Greece), Aristotle University of Tesshaloniki
MMag. Andrea Lamprecht (Austria), University of Natural Resources and Life Sciences, Vienna & Institute for Interdisciplinary Mountain Research, Austrian Academy of Sciences
Link to the official site: here.
News