On-line discussion on "COVID-19 Biological Threat-Military Medical Challenges"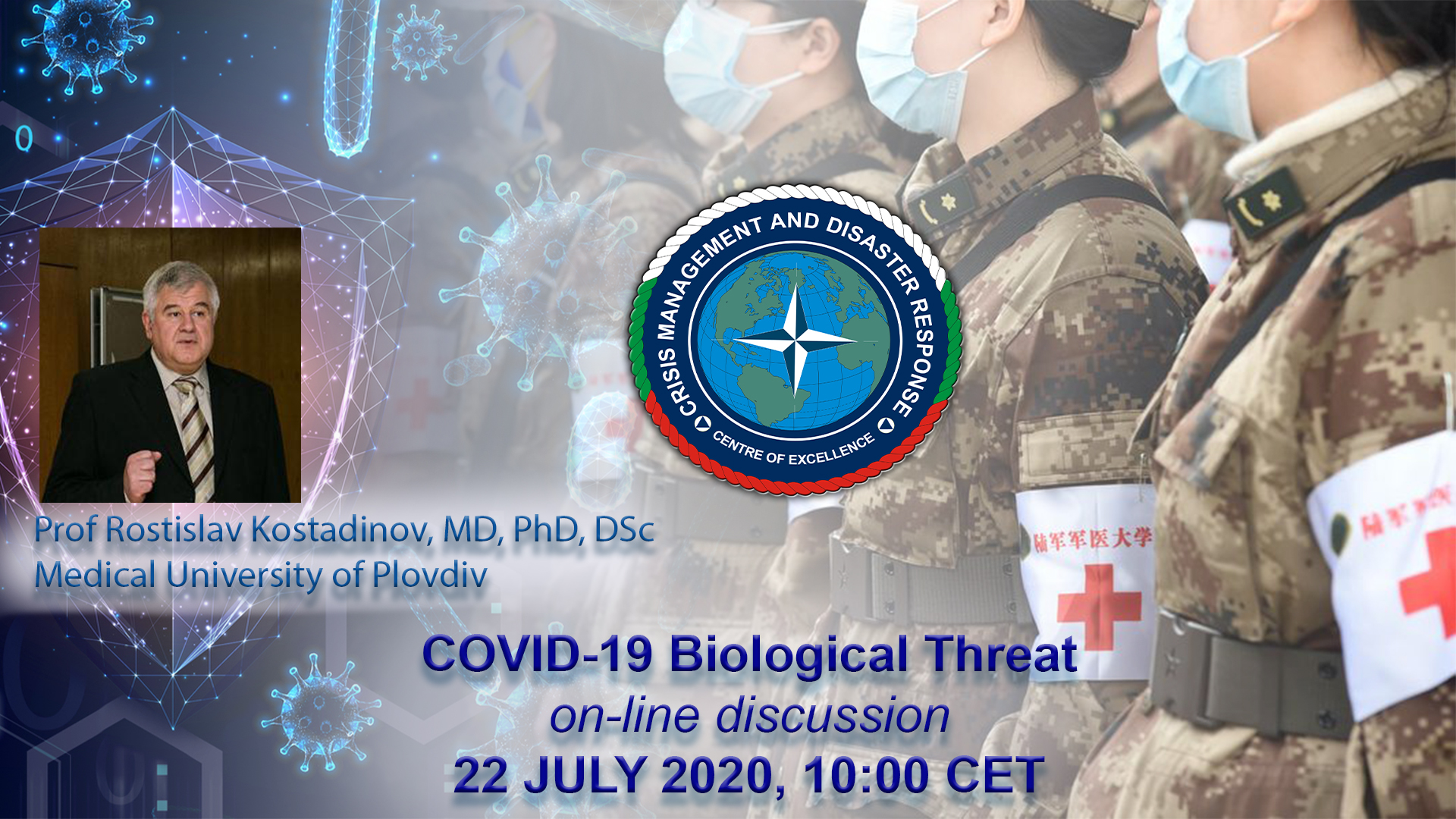 Date: (21-07-2020)
CMDR COE continues to explore the different aspects of the pandemic situation with main focus on the security and to present to its Community of Interest an interesting researches and studies.
On 22 July 2020 the Centre conducted an on-line discussion on "COVID-19 Biological Threat-Military Medical Challenges". Guest speaker in the event was Col (ret) Prof Rostislav Kostadinov, MD, PhD, DSc from the Medical University of Plovdiv. He covered the following aspects of the crisis: the health risk level, the status of the healthcare systems' resilience, what courses of action could be required - national vs international and what could be the role of Armed Forces in the pandemic response, including the Military Medical Teams Tasks and the way ahead - to find out the most probable scenarios for pandemic development.
The discussion has been broadcasted through the CMDR COE YouTube channel on 22 July 2020.
Link to the event:
News