A Talk on NATO, Cooperative Security and the Youth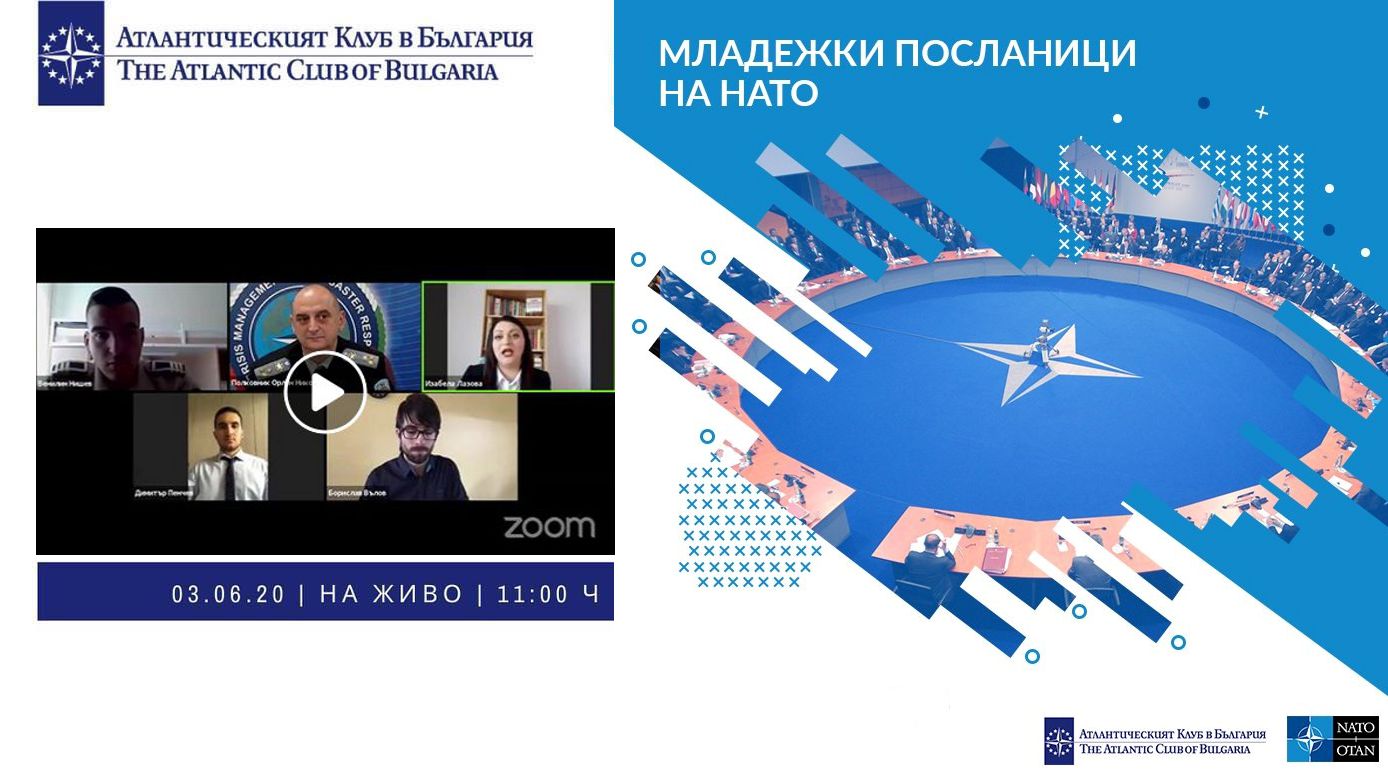 Date: (04-06-2020)
The CMDR COE Director, Colonel Orlin Nikolov participated in an online talk part of the NATO Youth Ambassadors initiative of the Atlantic Club in Bulgaria. On June 3, 2020, he spoke about Bulgaria's role in NATO's cooperative security and crisis management efforts. He emphasised the role of the Alliance in ensuring collective defence through strong cohesion and adherence to shared standards, and exemplified NATO's involvement in the mitigation of COVID-19.
Colonel Nikolov discussed the development of the pandemic and touched upon preliminary lessons-identified highlighting that a sound analysis is to be produced to enable long-term targeted and tailored improvements in anticipation and preparedness, particularly in the face of current and new threats and challenges to global security.
CMDR COE Director discussed the supporting role of the CMDR COE in the process of NATO's transformation and adaptation underlining that young people are a driver of progress and a critical factor in shaping and managing peace and security. In this regard, he pointed to the importance the CMDR COE is placing on fostering and harnessing the potential and energy of the youth to contribute to efforts aimed at ensuring a collaborative collective approach to peace and security through the opportunities of the Centre's Internship Programme.
Colonel Nikolov reaffirmed that young people should be provided and must enjoy equal opportunities for education, qualification, and professional development so as to build their abilities for critical and analytic thinking, and for decisive and constructive actions for peace and security. Moreover, CMDR COE Director emphasised that in addition to opportunities, young people should be aware of their responsibility to act as a catalyst for progress.
Inquired about the prospects of joining the military, Colonel Nikolov remarked that the army is not only a professional development field but also an environment, which enables personal development and advancement. He concluded on remarking that the military stands for responsibility, teamwork and dedication to serving in the name of peace and security.
News