Crisis Response Operations Planners Professional Development Course was successfully conducted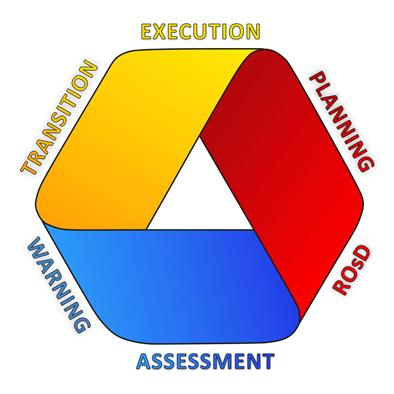 Date: (28-11-2014)
The Crisis Management and Disaster Response Centre of Excellence (CMDR COE) successfully conducted the pilot Crisis Response Operations Planners Professional Development Course from 26th to 28th November 2014.
Numerous experts attended the course including representatives from the Bulgarian Ministry of Defence, JFC, Army, Chief Directorate Fire Safety and Civil Protection under the Ministry of Interior, Bulgarian Red Cross, as well as representatives from the Defence Administration Office and the Ministry of Human Resources of Hungary, and the CCD COE, Estonia.
The aim of the course was directed at acquiring new knowledge on NATO Operations Planning Process, as well as theoretical cognition for the functioning of NATO Crisis Management Process and NATO Crisis Response System.
During the course the participants were familiarized with main operations planning documents and tools, as well with presentations related to Crisis Management in NATO, Crisis Response Operations, Responsible Authorities for Crisis Management, Crisis Response Planning, Crisis Response System Manual, Crisis Response Measures, Crisis Response Planning Tools, Crisis Management and Disaster Response Exercises, and Crisis Management and Disaster Response Strategic Communications. The presentations were followed by active and productive discussions which increased the value of each lecture and the course as a whole.
A scenario was developed and presented, which provided the basis for interesting and valuable teamwork exercises. The participants had to resolve different tasks during the three-day event, such as defining center of gravity, conducting operation design and developing factor analysis.
News