2019 Strategic Decision-Making for CRO successfully conducted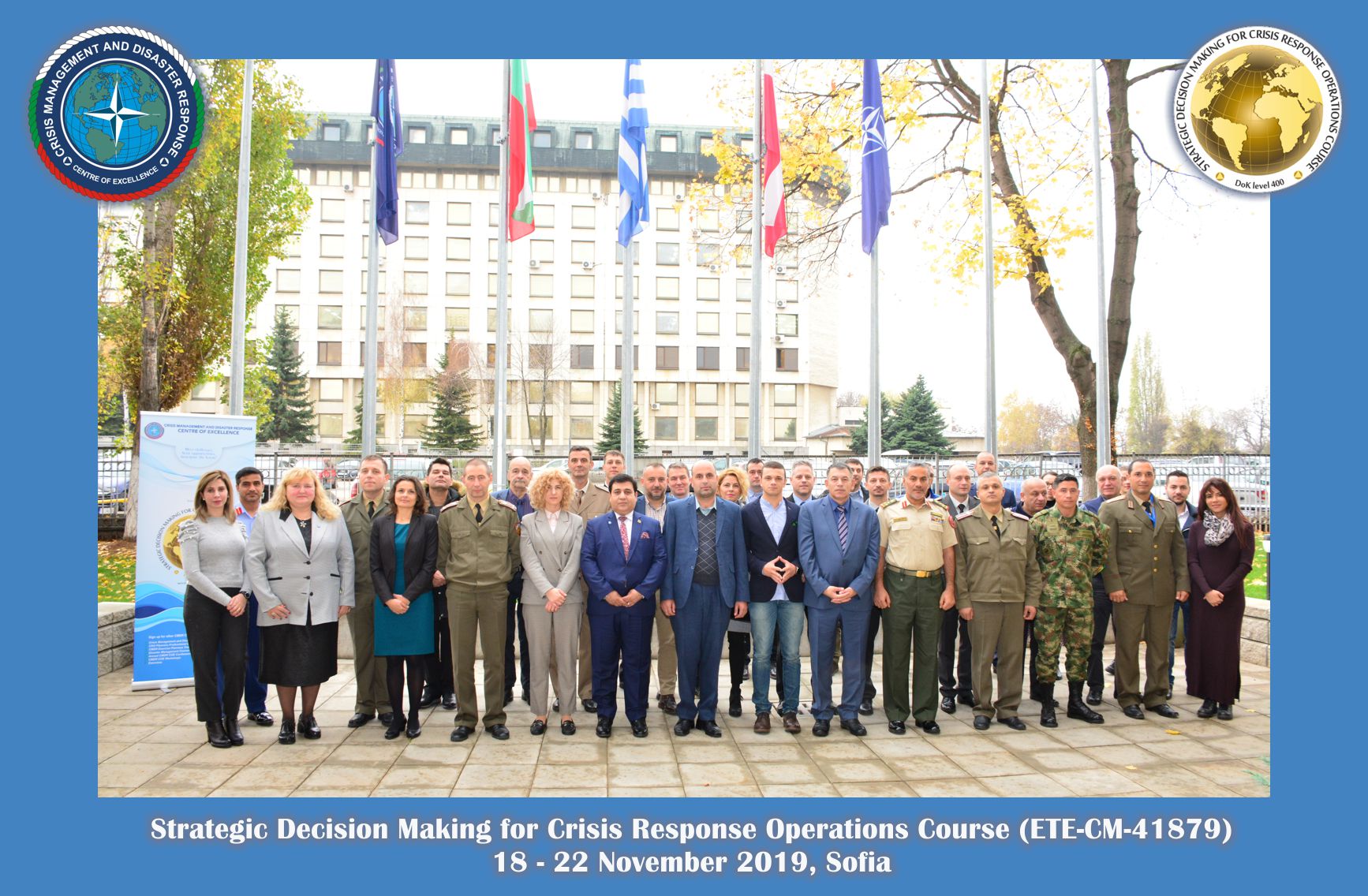 Date: (26-11-2019)
On 18-22 November the CMDR COE conducted its resident NATO APPROVED Strategic Decision-Making for Crisis Response Operations (SDMCRO) Course, which gathered trainees from NATO Allied and Partner nations – Afghanistan, Bosnia and Herzegovina, Bulgaria, Colombia, Greece, Hungary, Jordan, Ukraine, and the United Arab Emirates.
In accordance with NATO E&T standards, the course provides trainees with a depth of knowledge (DoK) at level 400, and focuses on NATO Crisis Response on the strategic level within a framework of a Comprehensive Approach to security.
The SDMCRO emphasised strategic thinking as the foundation of decision-making for crisis response operations and provided for interactive engagement and collaboration within the framework of team-works and practical exercises, particularly through the conduct of a strategic game.
The strategic game was made available by the use of specialised simulation and analytical software, and provided trainees with a real-time situational awareness enabling adequate decision-making for viable courses of action.
News