Intensive CMDR Course Week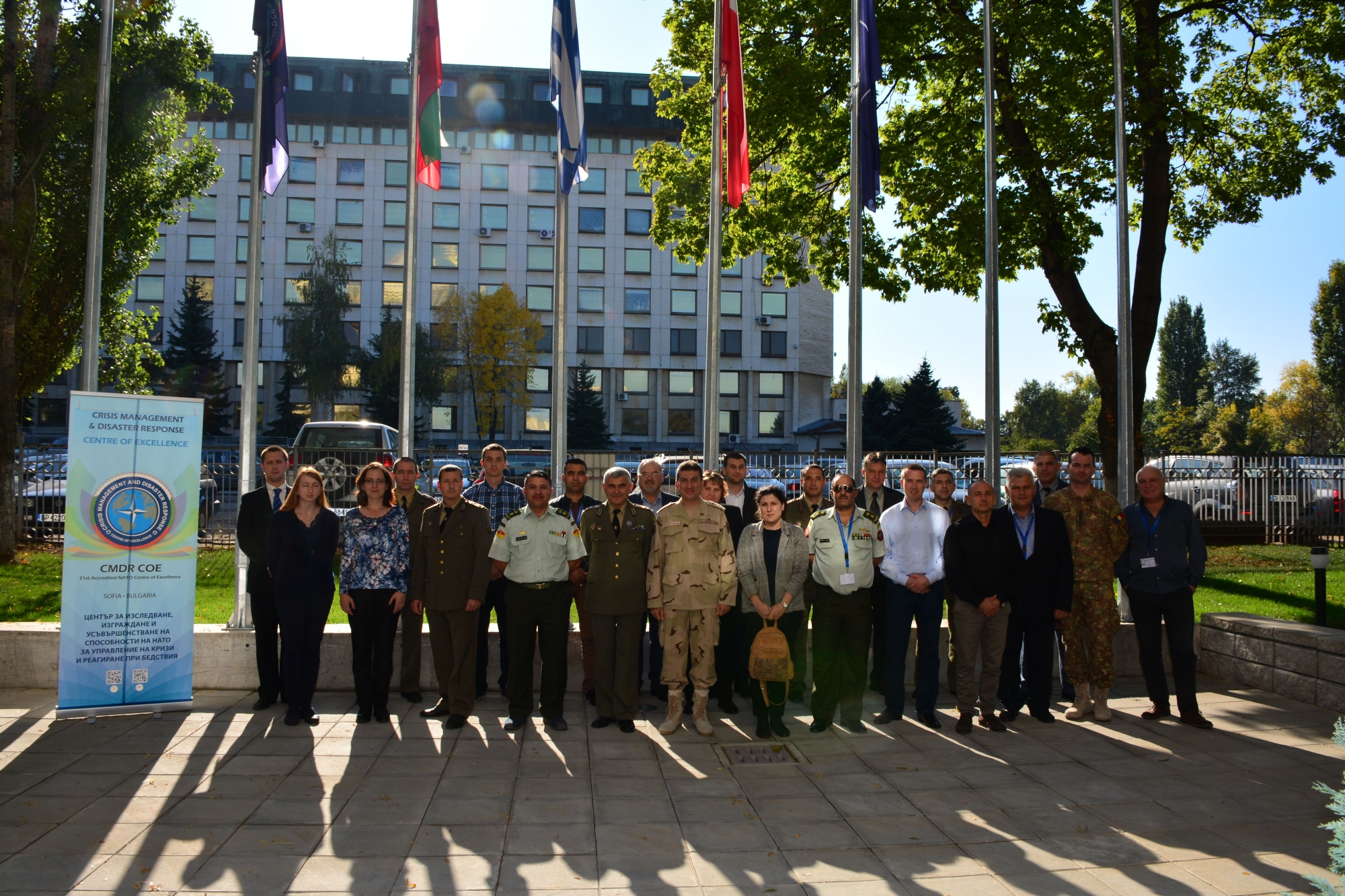 Date: (18-10-2019)
A week of deliberations and practical trainings gathered military and civilian exercise planners - from 14 to 18 October 2019 the CMDR COE conducted its Crisis Management and Disaster Response Exercise Planners Training (CMDREPT) Course.
The course's main idea for developing this project was to build fundamental knowledge on the NATO Exercise Planning Process at strategic and operational levels with a special focus on the NATO Crisis Response Management and the NATO Crisis Response System, incorporating in its program the best practices from the Disaster Management domain.
The course was unique, first, because of the variety of participants' nationalities – Afghanistan, Bosnia & Herzegovina, Bulgaria, Colombia, Egypt, Jordan, Romania and Spain. To add up, because of the variety of organizations represented – from both, the military and civil sectors as well as educational institutions and international organizations and last but not least, because of the diversity of lecturers, coming from SHAPE (Mons, Belgium), Joint Forces Training Center (Bydgoszcz, Poland), Nicolae Bălcescu Land Forces Academy (Sibiu, Romania), Land Forces Command (Sofia, Bulgaria), General Fire Safety and Civil Protection Directorate at the Ministry of Interior (Sofia, Bulgaria) and from the CMDR COE.
During this week, course participants were mentored and trained on the various aspects of exercise planning process – from how to handle the available information in the concept development stage, through how to transform and use that information in product development and exercise execution stages, to finally evaluate and assess the exercise. Having different professional expertise and background the trainees were able to collaborate efficiently during the syndicate tasks in order to enrich their knowledge and exchange good practices and ideas.
News