Cooperation Continues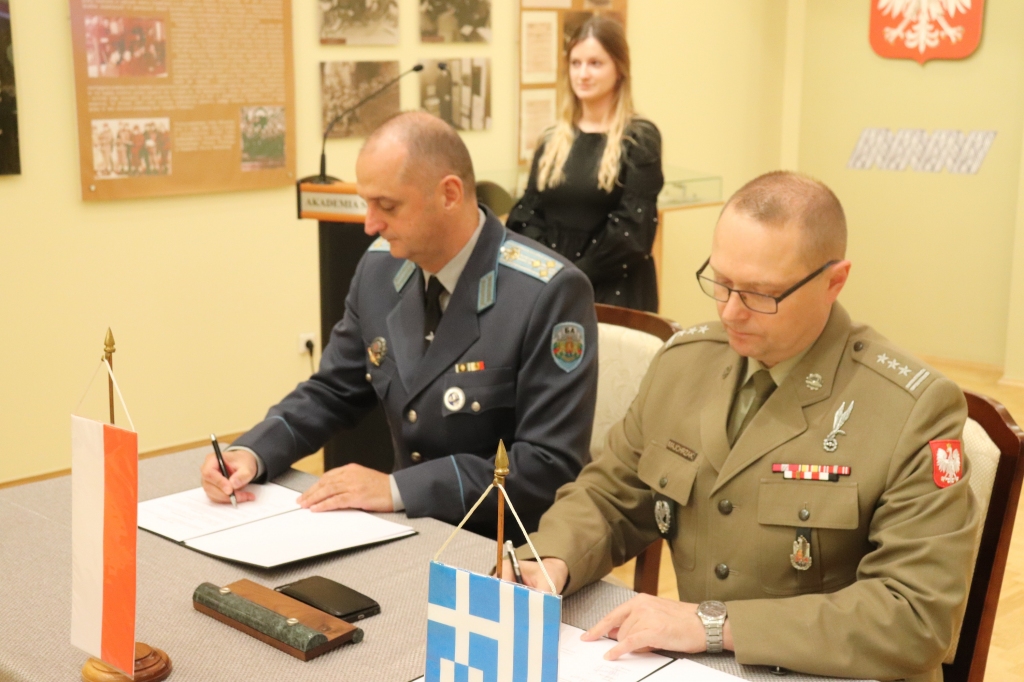 Date: (14-10-2019)
The Crisis Management and Disaster Response Centre of Excellence has signed a Framework Collaboration Agreement with the War Studies University Warsaw, Poland.
The purpose of this newly signed bi-lateral cooperation is 'to promote, facilitate and consolidate the cooperation in education, training, research and development based on the principles of reciprocity and mutual benefit. The areas of agreement cover projects and programs which will be considered feasible and desirable on either side. Besides the modes of joint research and trainings, educational and qualification curriculum, additionally mentorship or consultancy will be provided in the respective competency spheres.
After signing agreements with the US Capacity Building International Institute (Delaware) and Interior Ministry of Bulgaria, CMDR COE keeps on enlarging its cooperation with civilian entities as part of Centre's vision to become visible partner and contributor to NATO Nations' and Partners' crisis management and disaster response domain.
The agreement with the War Studies University Warsaw will last for five years and if neither of the sides express anything different then it will be extended for another 5-year term.
News