Agreement for Cooperation Signed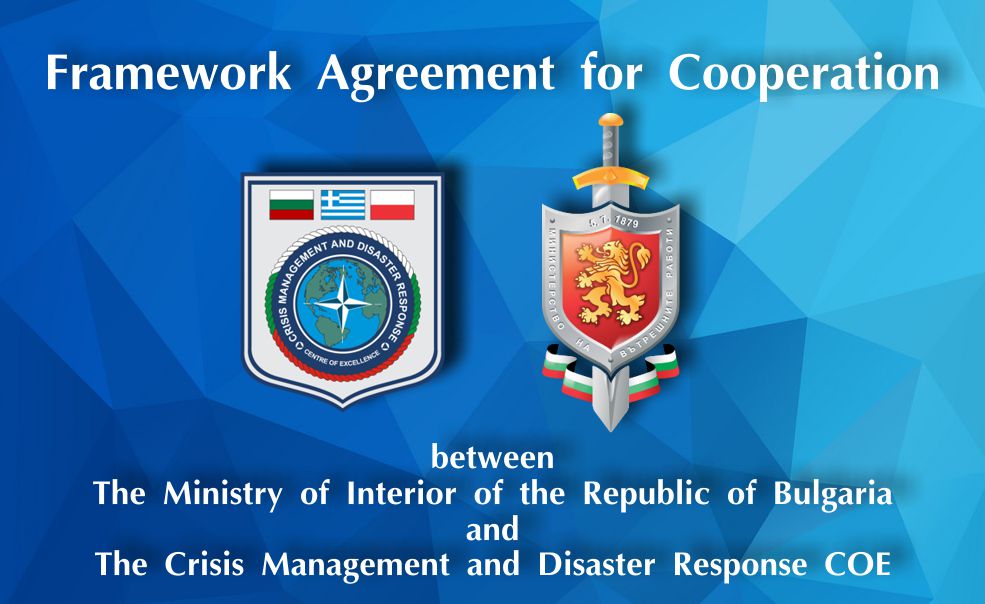 Date: (02-10-2019)
On October 1, 2019, CMDR COE Director Colonel Nikolov and Mr Mladen Marinov, Minister of Interior of the Republic of Bulgaria signed the Framework Agreement for Cooperation between the two institutions.
The Agreement establishes the legal framework for the Centre to participate in the joint research, development and execution of trainings and educational courses in order to enhance capabilities of the Bulgarian Interior ministry in its areas of interests. This covers any activity, project and programme which will be considered feasible and desirable as subject of mutual consent.
The modes include joint research and development, education and qualification, joint training activities, joint participation in workshops, seminars and conferences. In addition to stipulating the relevant collaborations, the agreement establishes an annual joint meetings as means for determining the engagements in projects including ones from NATO and EU.
The agreement will be in force for three years.
News