CMDR COE Assisted Balkan Bridges′2019 Execution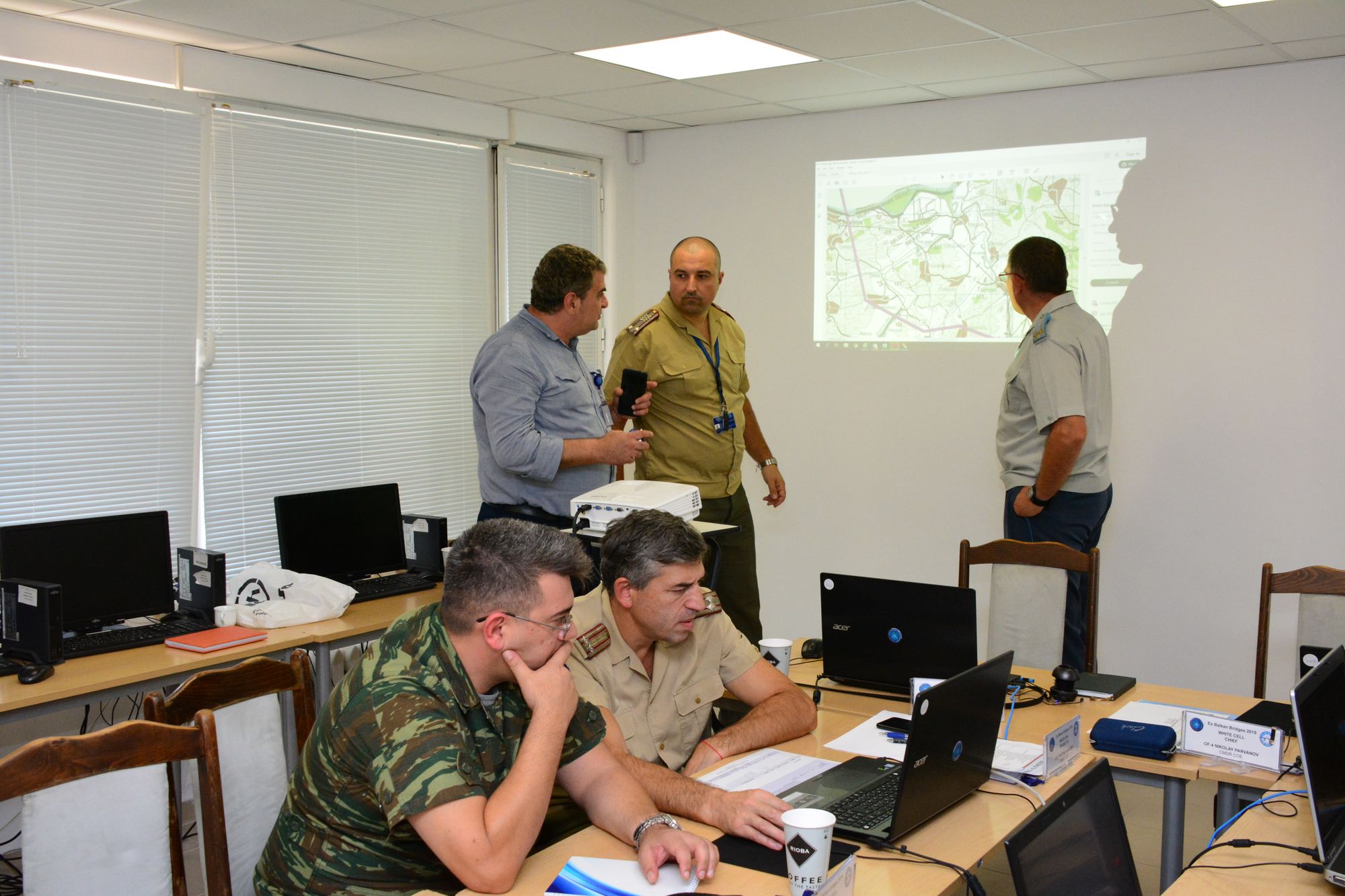 Date: (04-10-2019)
CMDR COE took part and played an important role in one of the biggest regional multinational computer-assisted command and staff exercise, Balkan Bridges'2019 conducted from September 30 to November 4. Almost 200 military and civilian personnel from Albania, Bosnia and Herzegovina, Bulgaria, Greece, Montenegro, North Macedonia, Romania, Serbia and Turkey participated in it.
The exercise Balkan Bridges is an initiative of the 9 Chiefs of Staff from Balkan countries that aims to train participating HQs and units in conducting Peace Support Operation. Traditionally, Ex-Balkan Bridges receives technical exercise support from NATO JFTC Bydgoszcz, and CMDR COE and for the first time in the series, the exercise involved the South-Eastern Europe Brigade (SEEBRIG) as a Training Audience.
As a recognised entity in NATO, the CMDR COE involvement in the exercise was tangible and bifold. Primarily the Centre conducted couple of experiments with own developed Disaster Management Platform in support of decision makers during the whole Disaster Management Cycle by providing disaster models, simulations, C2 systems, SOP database, etc. Therefore the Centre's experts facilitated the training and education of commanders about the implications of climate change and natural disasters in operational environment. In addition, the Centre hosted the so-called 'White Cell' (simulations of IOs/NGOs/Local Law Enforcement/Media and etc.) of the exercise and provided SMEs for its role plays.
News