CMDR COE Welcomes New Deputy Director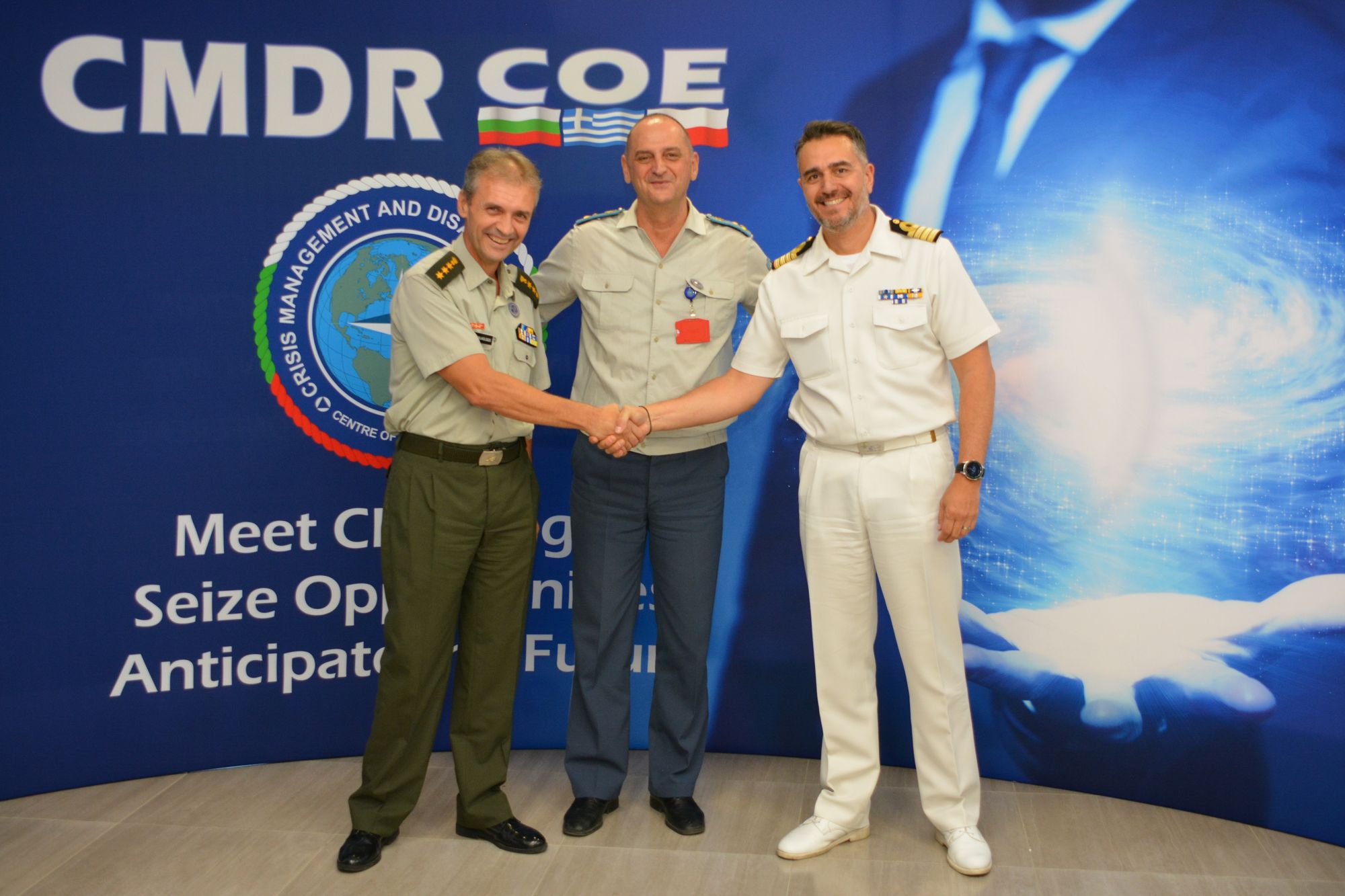 Date: (07-10-2019)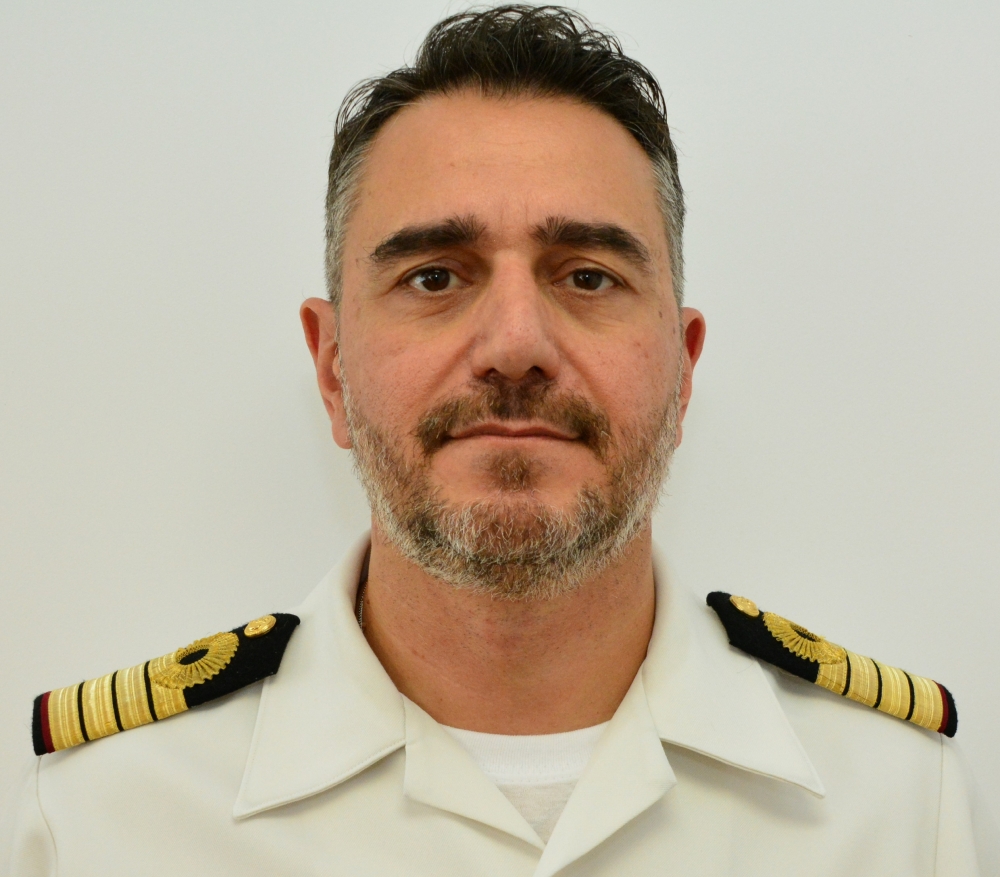 The company of the CMDR COE welcomed a new member on board during a ceremony, October 2nd, 2019.
Captain (N) Georgios Tzavaras took over the position of Deputy Director of the CMDR COE from Colonel Vasileios Palaiologos inside the Centre auditorium. Colonel Orlin Nikolov, CMDR COE Director, presided over the ceremony. He thanked Col Palaiologos for the efforts and contribution that he gave over the 3-years term of service in the Centre. Additionally, Col Nikolov expressed warm welcome to Cpt (N) Tzavaras and wish him beneficial work as his experiences and leadership will complement the Centre as it continues toward the development of the multinational level of NATO CMDR functions.
Captain (N) Georgios Tzavaras was born in Athens Greece in 1970. He entered to the Hellenic Naval Academy on 1988 and he graduated on 1992 with the rank of Ensign (OF-1). His Fleet operational tours include assignments as Damage Control Officer, 2nd Engineer and 1st Engineer on Destroyers, Gun Boats and Frigates of Hellenic Navy, from 1992 to 2000.Ηe received special training as Maintenance Officer at Hellenic Naval Aviation Command, and serve as quality control Officer, Maintenance Officer and Chief Maintenance Officer, for 12 years. On 2014 he served for three years as Section Officer to the Hellenic Navy General Staff (HNGS) and on 2017 he was assigned as Director of D4 Directorate of HNGS, responsible for Logistics and technical support of the Hellenic Naval Aviation fleet. He is a graduate of the Hellenic Supreme Joint War College and the Hellenic National Defence College. Since October 2019 he is the Deputy Director of CMDR/Sofia COE. He has 2 children.
The CMDR COE Personnel would like to bid Captain (N) Tzavaras a warm welcome and to wish him every success in his future work as a Deputy Director of the Centre.
News