CMDR COE in Ekiden Relay Marathon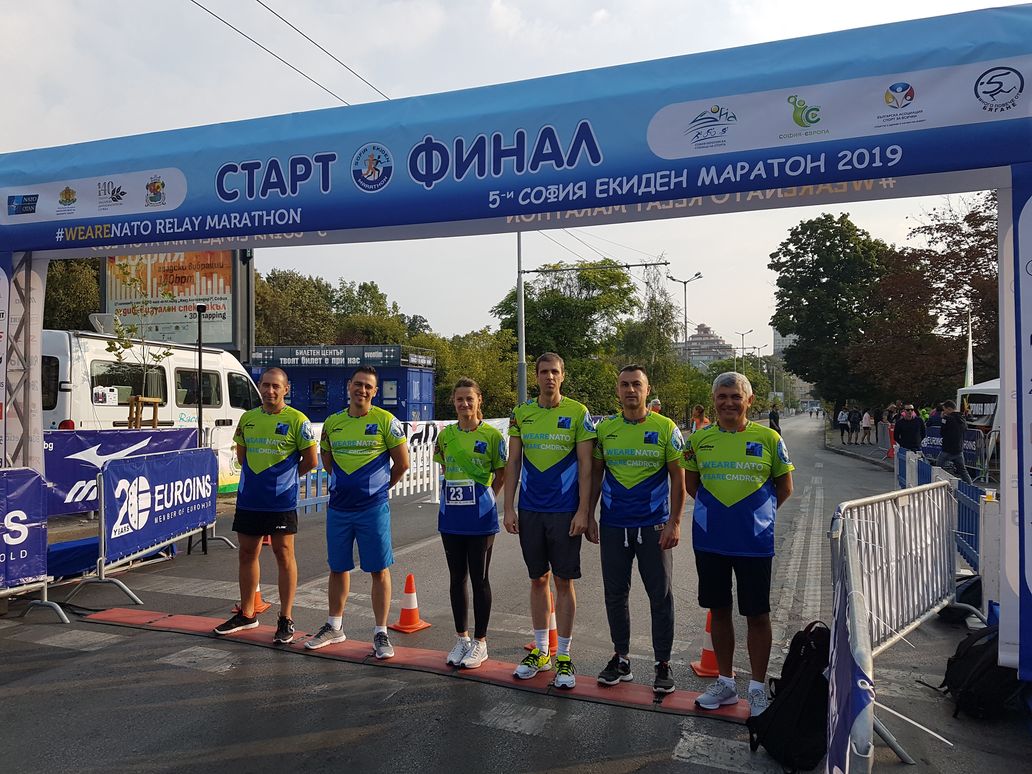 Date: (09-09-2019)
She Runs, He runs – We Run United! Under this motto, six members of the CMDR COE took part in the 2019 Sofia Ekiden Relay Marathon on 6 September. Among others, the event marked 134 years of Bulgarian Unification and the 15 anniversary of Bulgaria's accession to NATO.
Competing in a constructive team spirit, the CMDR COE ran alongside prominent athletes from various institutions and organisations, both governmental, non-governmental, and corporate, and covered the total marathon distance in six standard relay positions (in order) - 5 km, 10 km, 5 km, 10 km, 5 km and 7.195 km.
The motivating results achieved will serve as an impetus for improved performance in next year's iteration of the event.
News