Balkan Bridges`2019 is On Track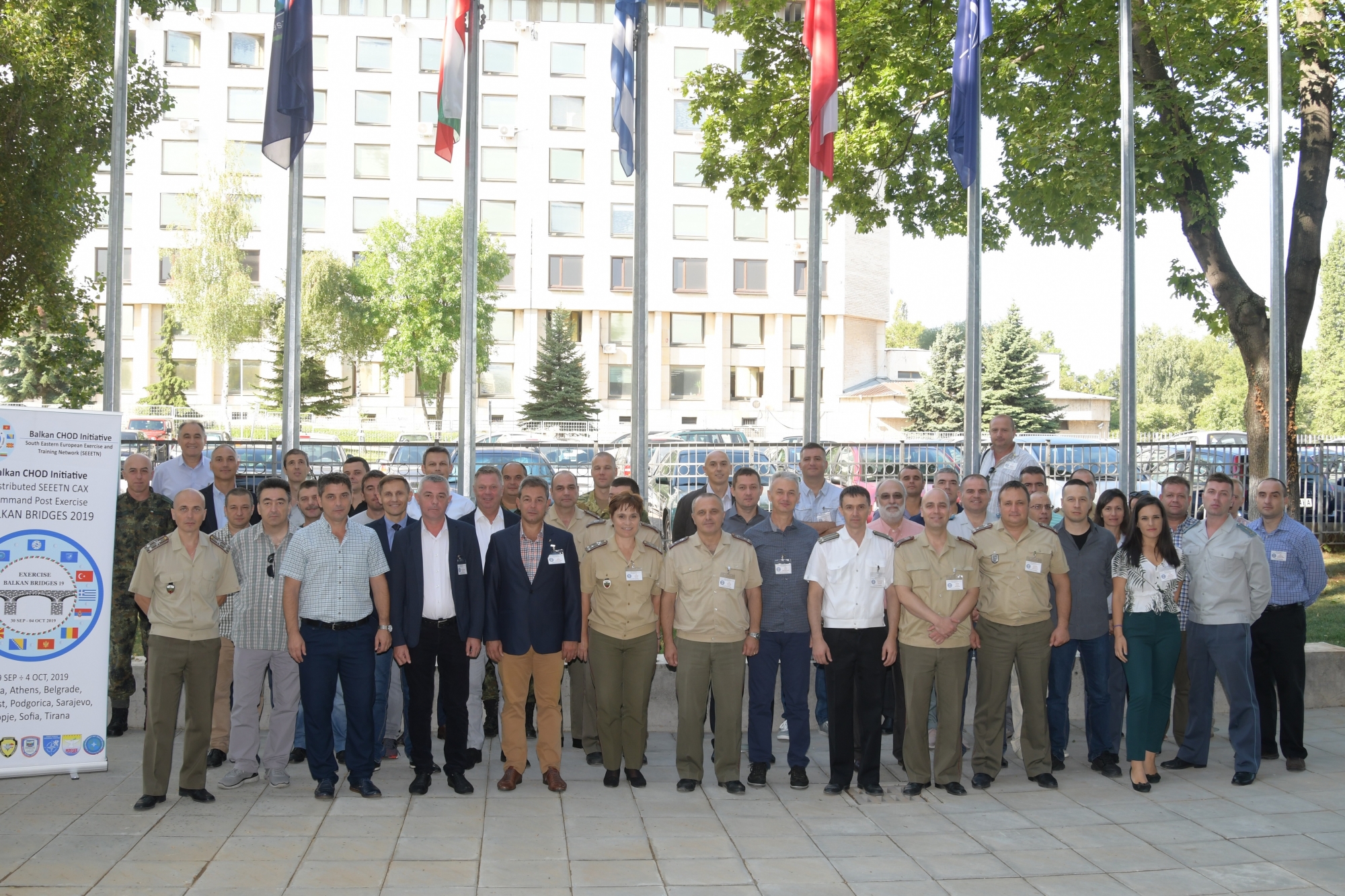 Date: (05-09-2019)
As a major actor in the preparation CMDR COE hosted the final conference of the exercise Balkan Bridges 2019 (BB19). The event was held on 3 and 4 Sep 2019. Concurrently with the FCC, a SEEETN Configuration Management Team (CMT) Meeting was also carried out in CMDR COE, taking the form of the BB19 Final Technical Conference (FTC). Both were accommodated at the CMDR COE premises in Sofia, Bulgaria.
The exercise is an initiative of the 9 Chiefs of Staff from Balkan countries. It is a 2-level (tactical) Distributed Command Post Exercise (Computer Assisted Exercise) that aims to train participating HQs and units in conducting Peace Support Operation. Traditionally, Ex-Balkan Bridges will receive technical exercise support from NATO JFTC Bydgoszcz, and CMDR COE and for the first time in the series, Ex BB19 will involve SEEBRIG as a Training Audience.
As a recognised Crisis Management and Disaster Response entity in NATO, the COE involvement in Ex BB19 is bi-fold. First, CMDR COE is going to provide the Subject Matter Experts for the Exercise White Cell (IOs/NGOs/Local Law Enforcement/Exercise Media/etc.) and second, the CMDR COE planned to conduct couple of experiments with the Disaster Management Platform, developed by the CMDR COE. The aim of these experiments is to support the decision makers during the whole Disaster Management Cycle by providing disaster models, simulations, C2 systems, SOP database, etc. and to facilitate the training and education of the commanders about the implications of climate change and natural disasters in operational environment.
News