Strengthening Cooperation with Tennessee, USA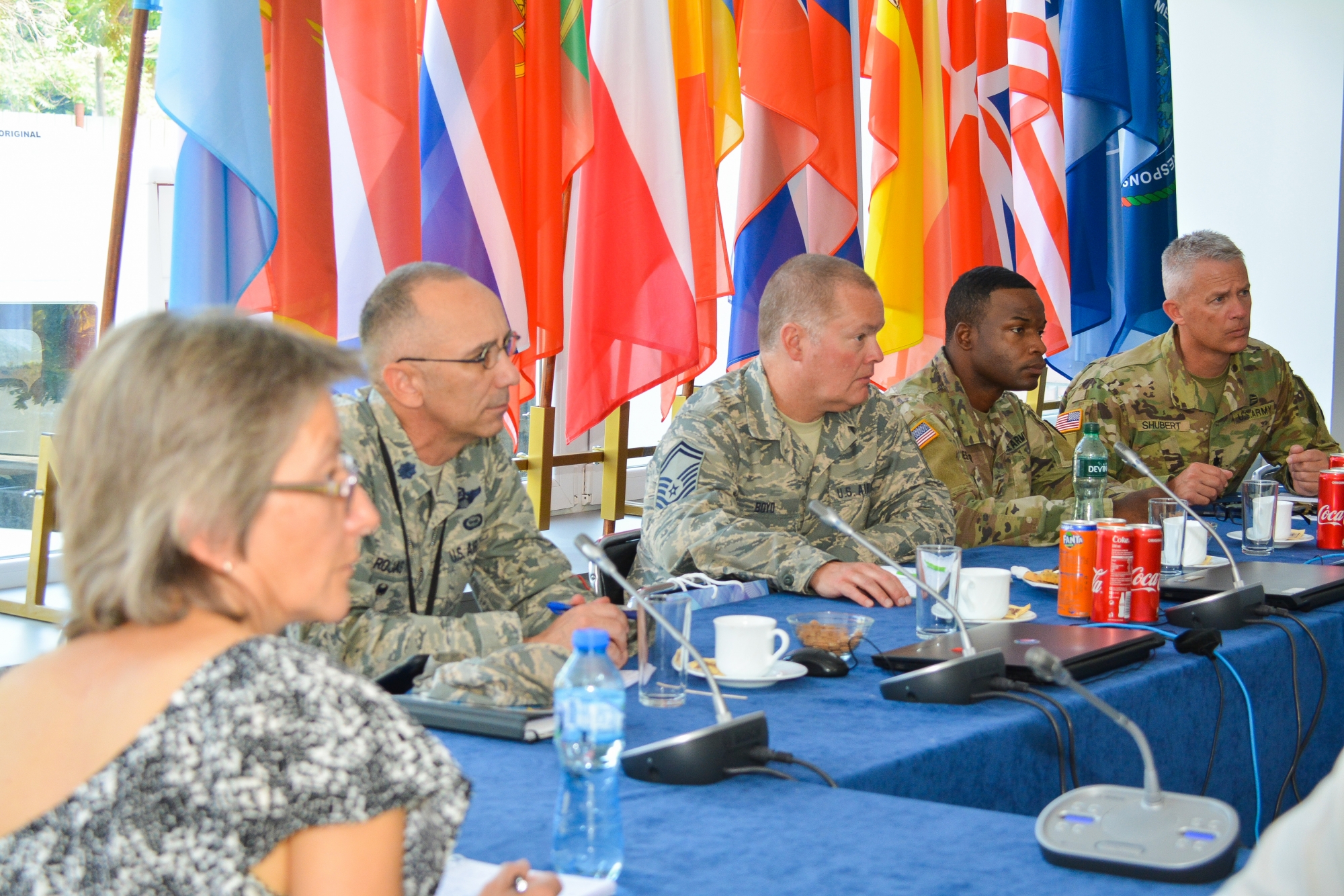 Date: (25-07-2019)
On 25 July 2019 the CMDR COE welcomed a team from the Tennessee National Guard led by LTC Timothy W Shubert.
COL Nikolov, CMDR COE Director presented the Centre's current projects, training activities, education capabilities and strategic perspectives. The Tennessean team was particularly interested in CMDR COE's engagement in support of NATO's CBRN and Cyber Defence projects as well as in recent developments of joint modelling and simulation infrastructure. COL Nikolov expressed his willingness to continue strengthening the collaboration with the Tennessee National Guard and the Tennessee Emergency Agency (TEMA). The honourable guests shared experience in the sphere of emergency management capabilities and civil emergency planning describing preparatory actions and planned responses to an unexpected event.
The guests were showed around the Centre's newly renovated premises including the fully operational experimentation laboratory.
News