Our Centre in the 2019 COE Marketplace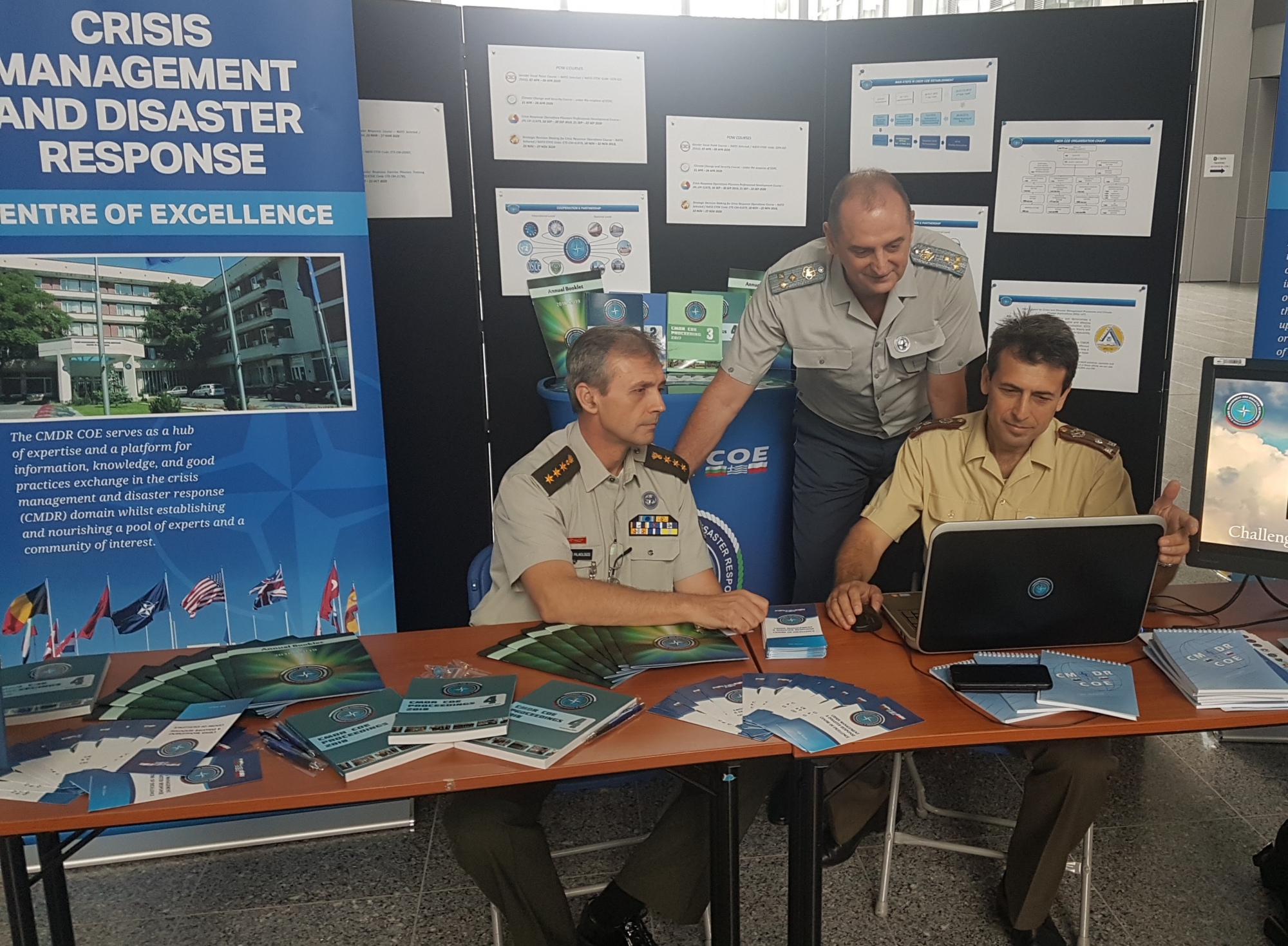 Date: (18-07-2019)
The 2019 COE Marketplace was held on 15 and 16 July 2017 in NATO HQ, Brussels. The Crisis Management and Disaster Response Centre of Excelence (CMDR COE) participated in this event, with the presence of the Director, Colonel Nikolov, Deputy Director Colonel Palaiologos and Capabilities Branch Chief, Colonel Milanov.
They presented the achievements and ambitions of the Centre to the Military Committee, International Staff (IS) and International Military Staff (IMS). The aim of the annual COE Marketplace is to provide broad presentation of the COEs in order their expertise to become more recognizable among all staff and personnel at NATO HQ. It is unique chance to bring together specialists with expertise and experience that benefit the Alliance.
The CMDR COE took opportunity to promote the activities and products offered by the Centre in the field of crisis management and disaster response. During this promotional event, the Center informed the visitors about its training capabilities and activities, via published materials and brochures for educational curriculum for 2019.
Colonel Nikolov, CMDR COE Director was invited in a session organized by the MC in order to familiarize other participants in the forum with the mission, tasks, objectives and future development plans of the CMDR COE in support of the Alliance.
News