One Day Round Table Discussion - SFA and FFAO Development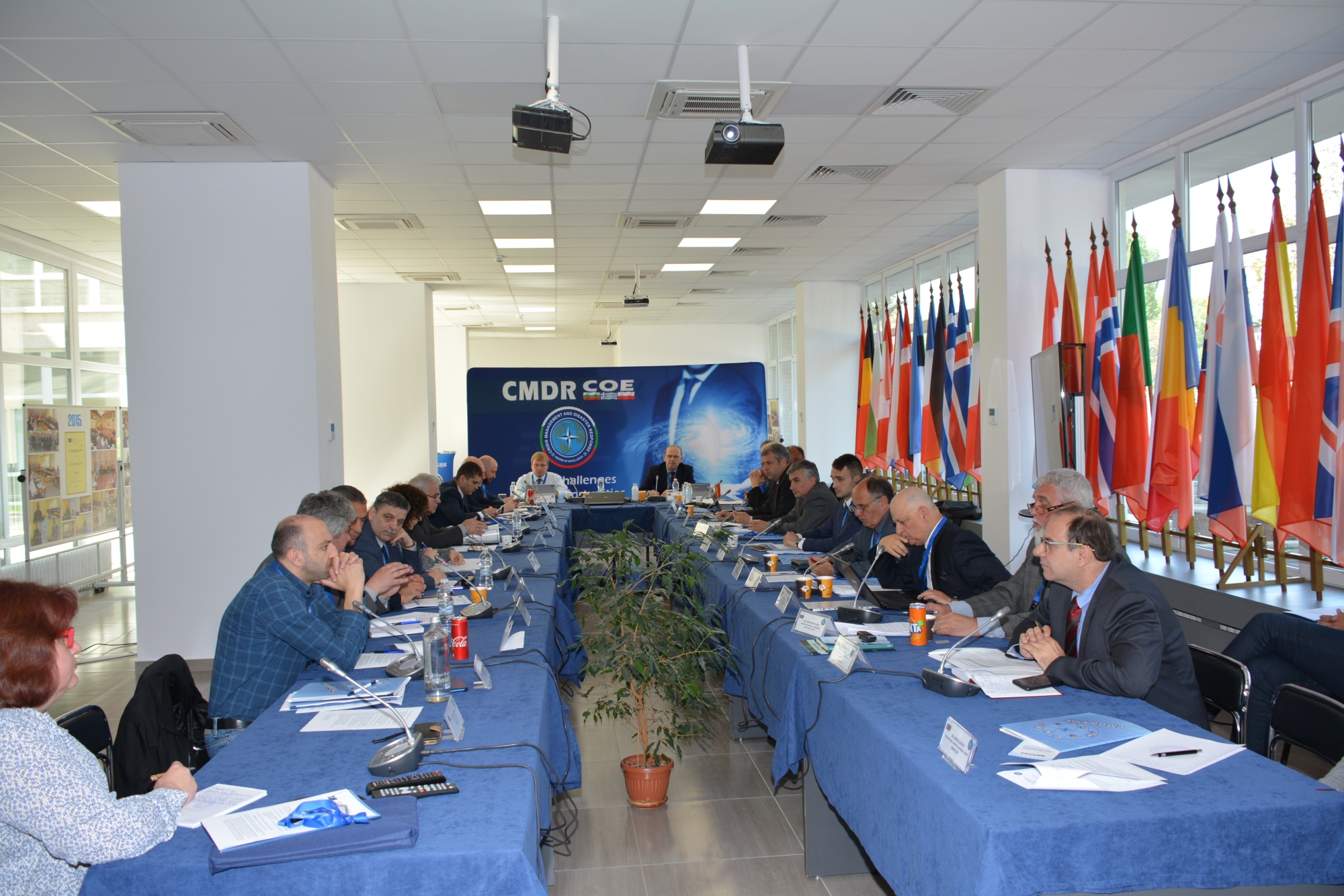 Date: (08-05-2019)
The CMDR COE had the pleasure to be a co-organiser of the "One Day Round Table Discussion", over the development of the new editions of the NATO Strategic Foresight Analysis (SFA) and Framework for Future Alliance Operations (FFAO) Reports, alongside ACT (Allied Command Transformation) and the Bulgarian Defence Institute "Prof. Tsvetan Lazarov". The event took place in the newly inaugurated CMDR COE's main conference hall on 03 May 2019.
The SFA and FFAO Reports constitute the conceptual baseline for the Alliance's long-term perspective on security and therefore, events such as that discussion are pivotal in the overall process of ensuring the continuous relevance of this baseline.
A diverse group of Subject Matter Experts (SMEs) from military, Bulgarian academia and institution and other key stakeholders in the community of interest had the opportunity for productive and collaborative deliberations regarding the international relations, the security environment in and around the Euro-Atlantic region, and the increasing complexity of challenges that NATO faces.
News