NATO Crisis Response System Course marked first 2019 CMDR COE educational event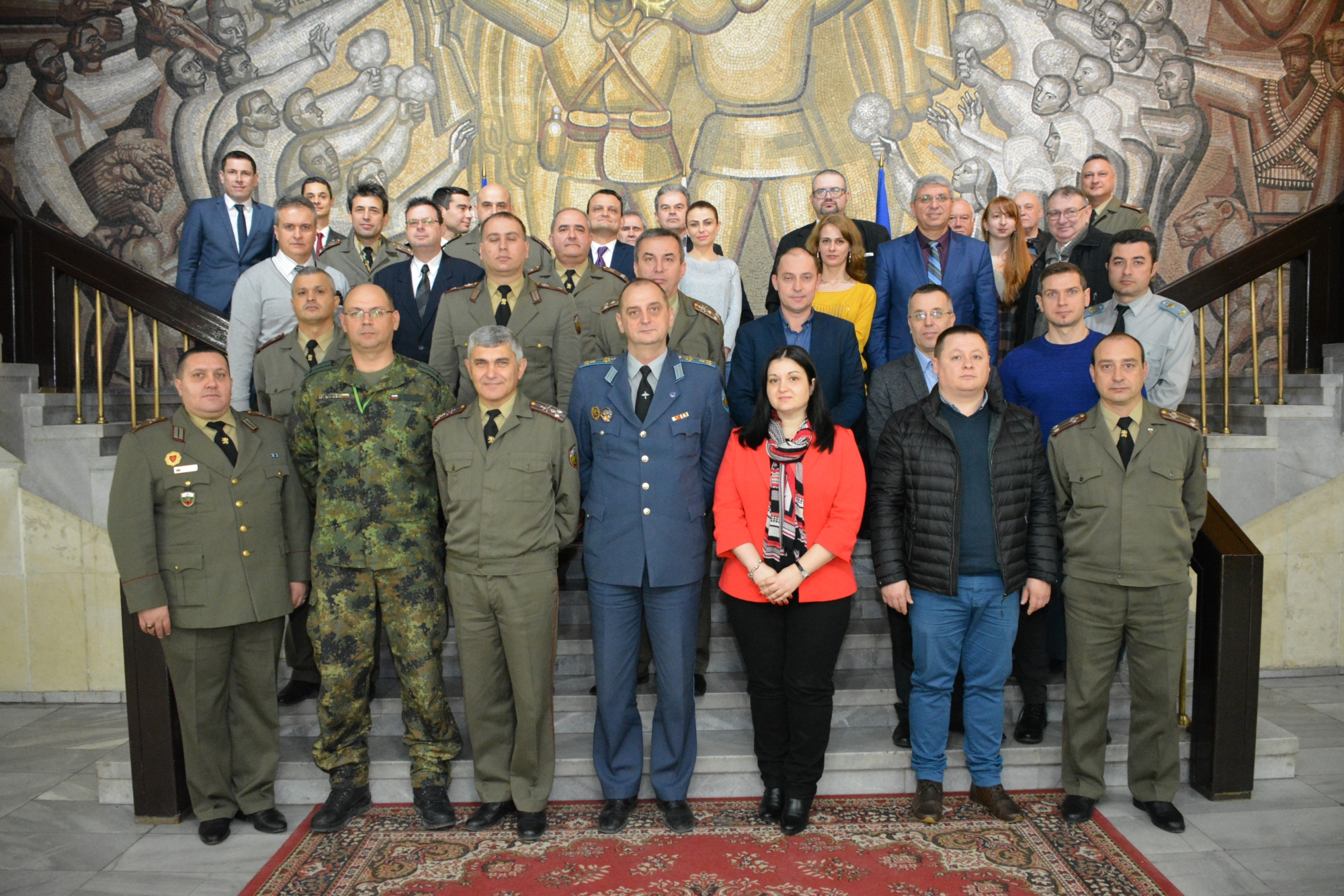 Date: (01-02-2019)
By conducting NATO Crisis Response System Course from 29 to 31 January 2019, Sofia, CMDR COE marked its first educational event for the year of 2019.
Representatives of the Bulgarian Ministry of Foreign Affairs, the Ministry of Interior, the Defence Staff of Armed Forces and the National Military Command Center delivered lectures covering topics on different aspects of the NATO crisis management apprehension as well as subjects on building resilience.
As crisis management is one of NATO's fundamental security tasks, CMDR COE is highly dedicated and lays special emphasis on this kind of training. The purpose of the course is to present up-to-date knowledge of NATO Crisis Response System elements and related processes, components, procedures, mechanisms and regards their effective implementation at national level. The course is run annually.
The three day training was attended by more than 30 participants from several ministries, as the Ministry of Defense, the Ministry of Interior, the Ministry of communications, the Ministry of Regional Development, etc., and some state agencies working in the field of crisis response. The participants were confident that what they learnt during the course would be quite helpful in their operational and daily- routine work.
"The course was very beneficial one as we had a chance of cross-cutting different views from practitioners based on their experience on how the NATO response system is functioning. The crisis management involves many actors and different measures, military and non-military, that's why our efforts were to enable common understanding on related topics among course participants who represented entities dealing with these issues" stated the course director, Colonel Dimitrov, chief of Education & Training Branch, CMDR COE.
News