Stress Management and Resilience Training Course in Belgrade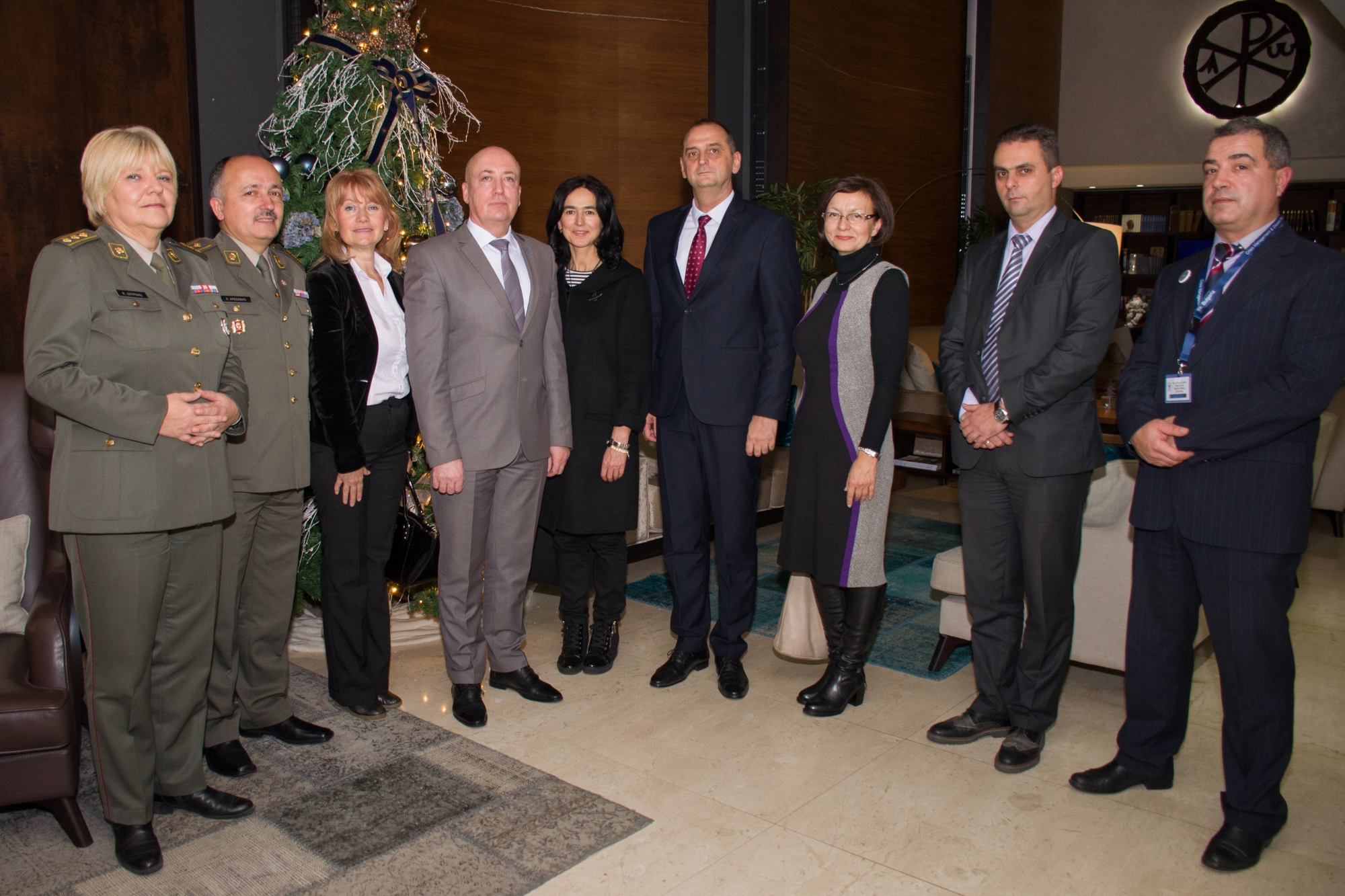 Date: (17-12-2018)
State Secretary of Serbian MoD, Aleksandar Zivkovic opened a four-day training for psychologists from the Ministry of Defense and the Army of Serbia called "Training for the management of stress and resilience" and emphasized that the Ministry of Defense appreciates the work of psychological services in all segments.
The aim of the course was to strengthen and complete the knowledge of military psychologists in the field of stress management in training sessions with professional soldiers in order to successfully achieve high performance in dealing with soldiers, especially in crisis situations.
The course was jointly organized by NATO program for Peace and Security, Serbian MoD and CMDR COE, having lecturers from NATO Military Medicine Centre of Excellence, Budapest, Hungary (MILMED COE), National Centre for Mental Health and Prevention, Sofia, Bulgaria, Medical University, Varna, Bulgaria, National Military University, Veliko Tarnovo, Bulgaria, National Defence College, Sofia, Bulgaria.
The co-directors of the course Ms. Mirjana Velickovic (Serbian MoD) and col. Orlin Nikolov (CMDR COE) succeded to achieve the main goal for participants to gain a comprehensive understanding of how to build resilience and achieve sustainable high performance in everyday work and in the risky operations and crisis situations also.
The course is a pilot one and with the support of NATO SPS Programme will be created a curriculum for annual iteration relevant for human and social aspects of security related to NATOs strategic objectives, because stress resistance is very important issue for professional soldiers in various duties in missions and everyday military work.
We can say that resilient soldier is reliable soldier.
News