Strategic Decision-Making for Crisis Response Operations Course 2018 completed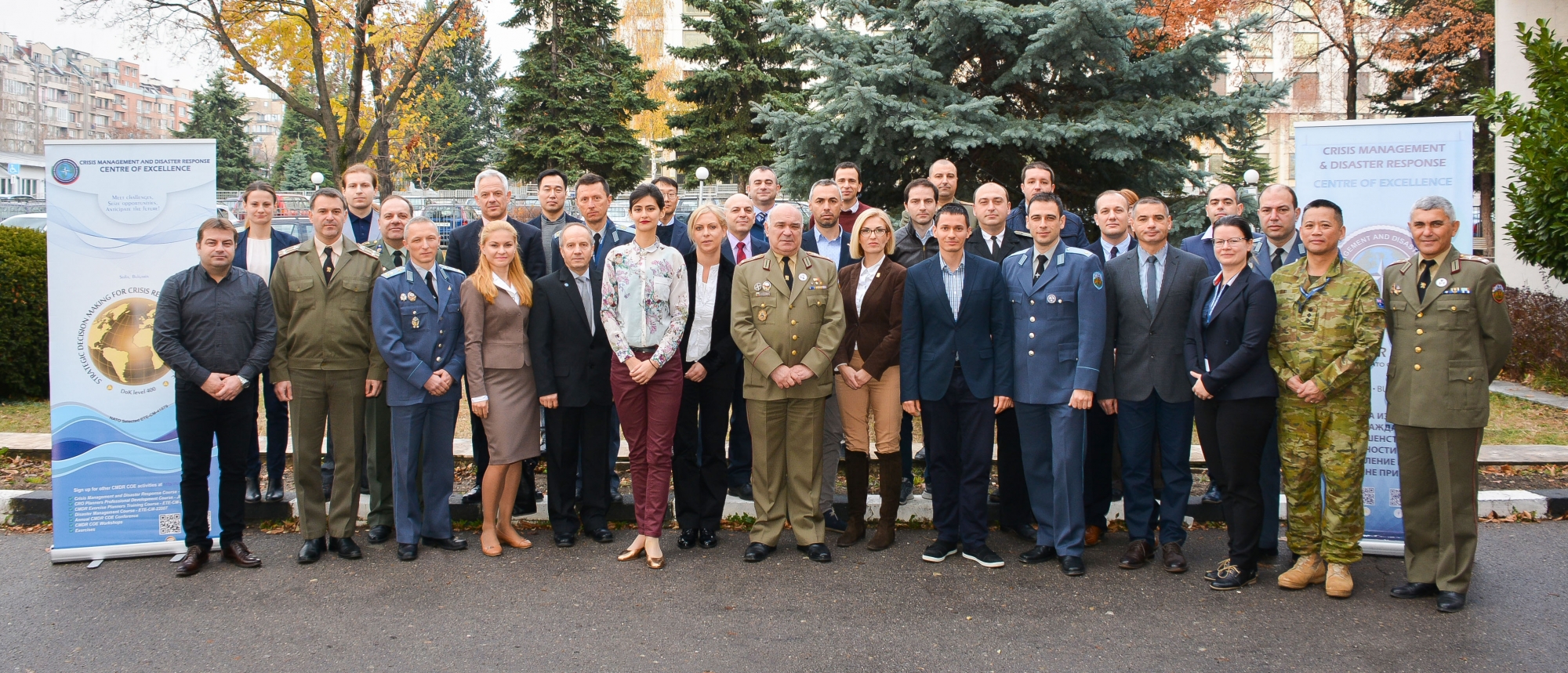 Date: (03-12-2018)
The CMDR COE conducted its resident, NATO SELECTED, Strategic Decision-Making for Crisis Response Operations (SDMCRO) Course on 26-30 NOV 2018 at Hotel Shipka, Sofia. This year the course methodology was premised on adult learning - a method enabling the active involvement of trainees in the process of learning by encouraging critical thinking, communication, and problem solving based on individual approach and creativity.
Engaging trainees in the "creation" of knowledge, the CMDR COE seeks to foster the capacity to draw on past experience so as to facilitate the internalization – storage and retrieval, of new knowledge through, inter alia, the use of audio-visual and hands-on techniques.
The CMDR COE was delighted to host trainees from 7 nations – NATO Allies and Partners – Australia, Bulgaria, Greece, Italy, Poland, South Korea, and the USA.
News