The Steering Committee Meeting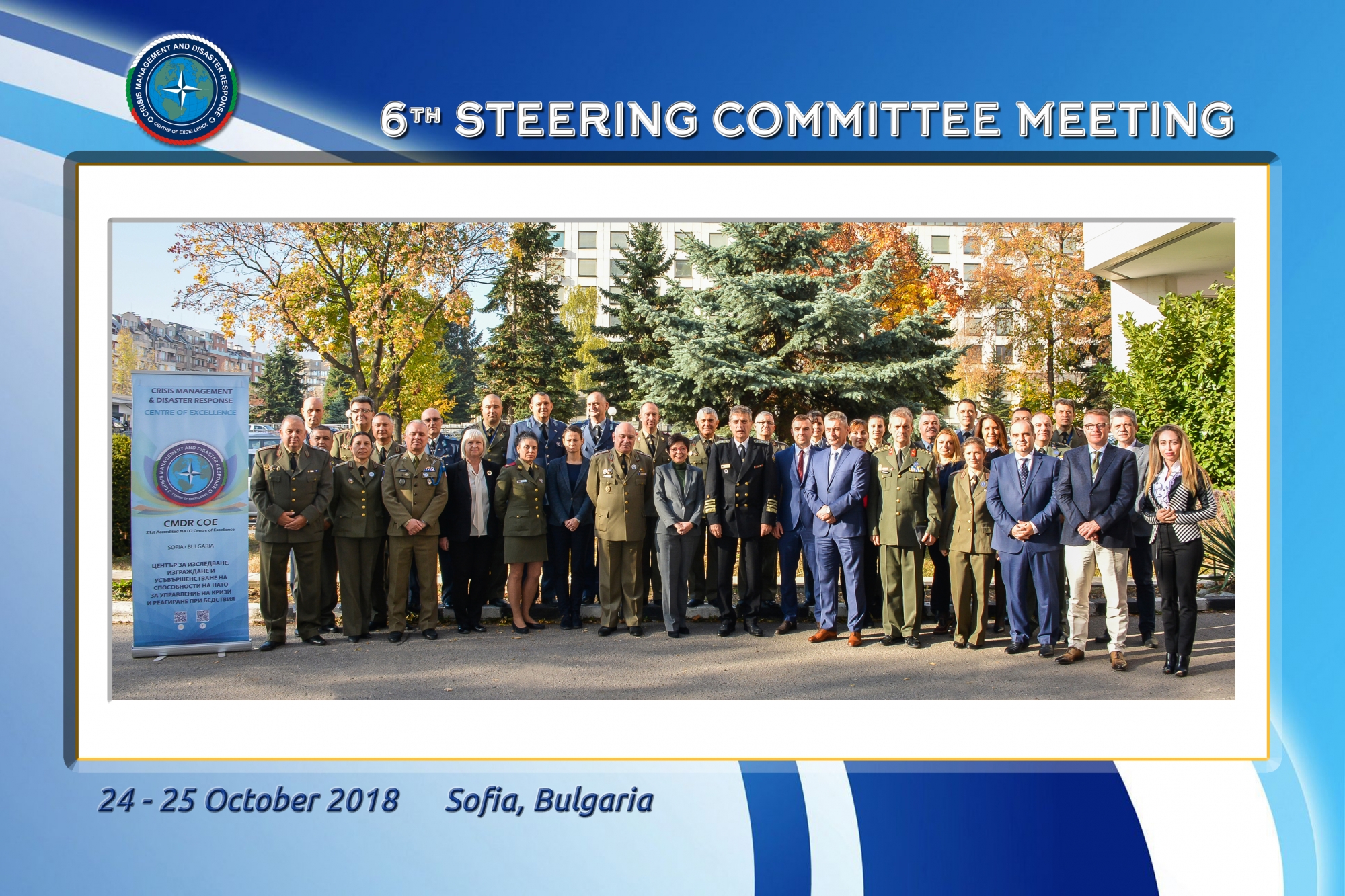 Date: (25-10-2018)
On 24-25 October 2018, the Crisis Management and Disaster Response Centre of Excellence (CMDR COE) hosted an important event – the 6th Steering Committee Meeting.
During the meeting on 24 October, the SC members approved the proposed Program of Work 2019 of the Centre as well as the proposed CMDR COE budget estimates for FY-2019.
Mrs Rositsa Dimitrova, the representative of the Framework nation, Director Defense Policy Directorate (Bulgarian MOD) introduced the new CMDR COE Director, COL Orlin Nikolov, CMDR COE Capabilities Branch Chief who was nominated by the Minister of Defense to become the CMDR COE Director as of 11 January 2019.
The SC members congratulated CMDR COE Director, COL Vassil Roussinov and his personnel on the progress achieved during the implemented events according to 2018 POW as well as on the forthcoming events planned for 2019.
News