Visit from the Romanian Parliamentary Committee for Defence, Public Order and National Security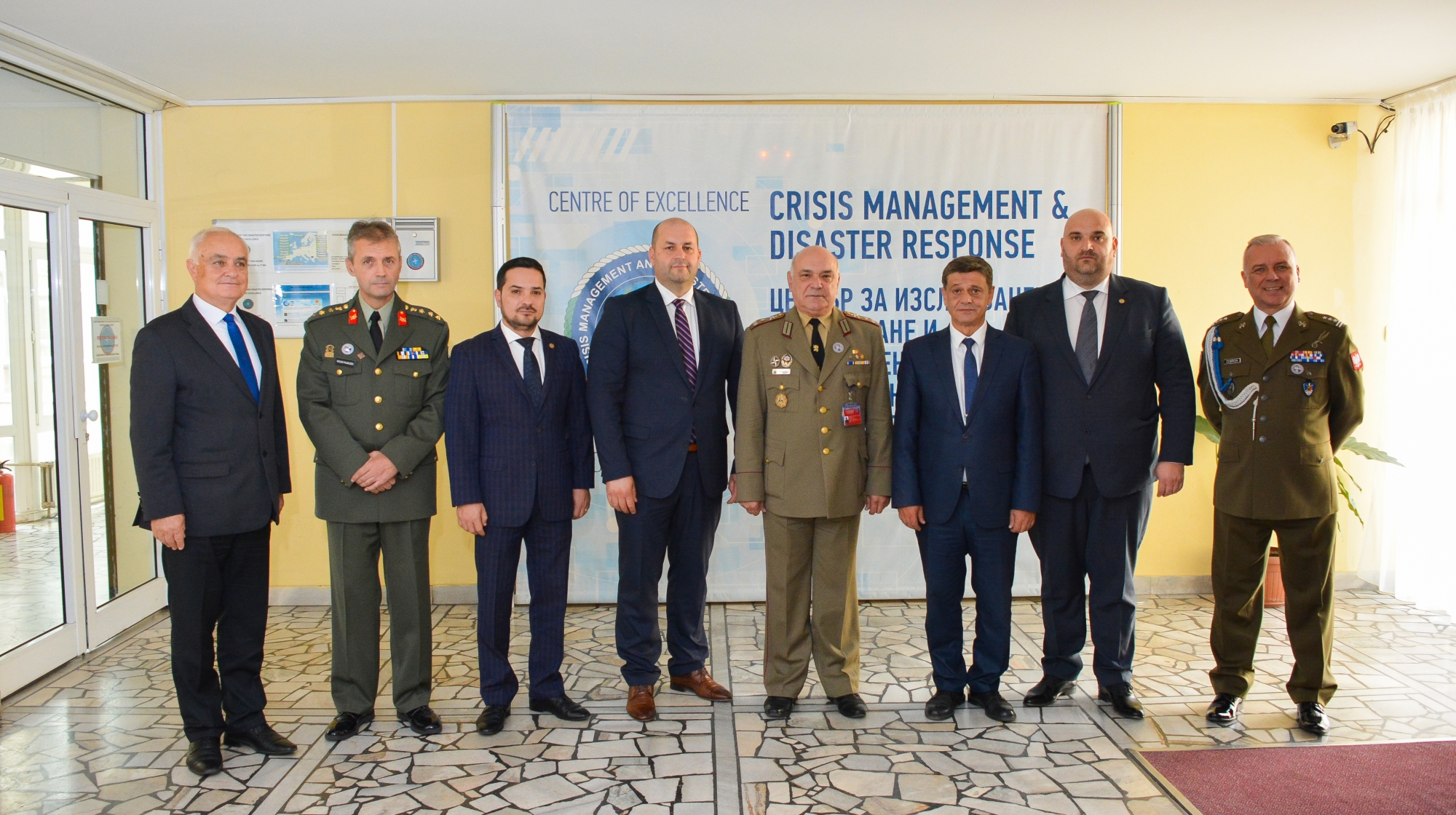 Date: (18-10-2018)
The CMDR COE was pleased to hold a productive joint meeting with a delegation from the Romanian Parliamentary Committee for Defence, Public Order and National Security, headed by the Chairperson - Mr. Dorel-Gheorghe CĂPRAR, and with the Chairperson of the Bulgarian Parliamentary Defence Committee - Mr. Konstantin POPOV, with the participation of the Deputy Minister Of Defence of the Republic of Bulgaria - Mr. Atanas ZAPRYANOV.
The Romanian Delegation included members from the Romanian Parliamentary Committee for Defence - Mr. Alexandru Loan ANDREI, Member of Parliament, Secretary of the Committee; Mr. Vlad BONTEA – Member of Parliament and Member of the Committee.
The distinguished guests were welcomed by COL Vassil ROUSSINOV – CMDR COE Director, and by COL Vasileios PALAIOLOGOS – CMDR COE Deputy Director.
The meeting was conducted in a spirit of mutual respect and of cooperative partnership. The discussion focused on possible exchange of good practices in the crisis management and disaster response domain and on joint initiatives between the three parties in relevant areas.
News