Disaster Management Course Receives Appraisal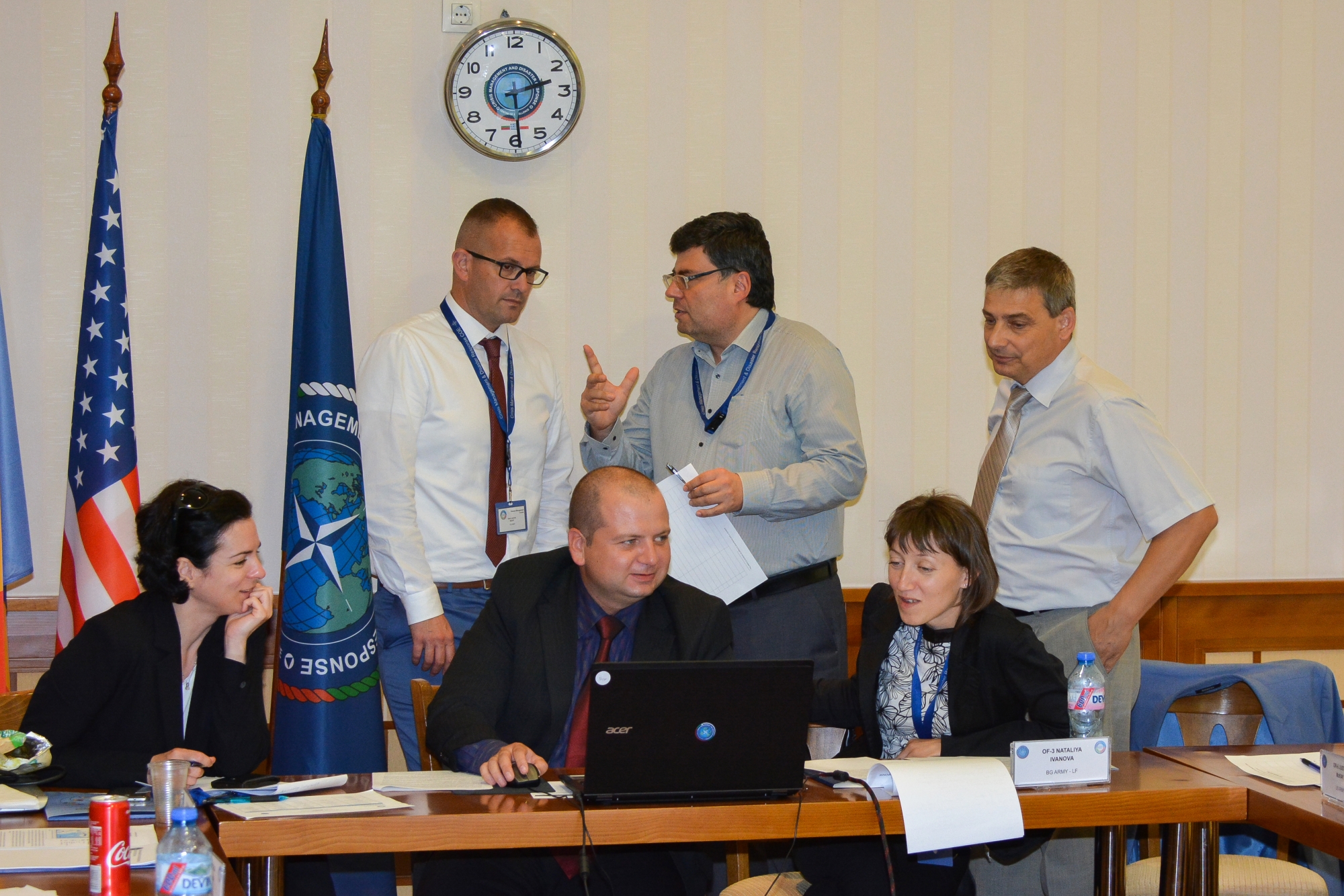 Date: (01-06-2018)
From 28 May to 01 June 2018, CMDR COE successfully conducted the Disaster Management Course. Тhe course provided basic knowledge in regard with disaster management fundamentals, disaster management process and its close relation to risk management process. Additionally the main international actors in disaster response were introduced and discussed.
The attendees were introduced to numerous topics related to disaster theoretical foundations, disaster environment, risk management, resilience, humanitarian assistance and the role of key international actors in disaster response through lectures, practical teamwork and subsequent student presentations.
Participants from Bulgarian Ministry of Defense, Directorate General Fire Safety and Civil Protection of the Ministry of Interior, Bulgarian Red Cross, Bulgarian Land and Air Forces, Naval Academy and Military University, Sofia University, Greece, Italian Armed Forces, United States Army, Rapid Reaction Corps – France expressed their delight at about the course organization, content and delivery.
CMDR COE Team would like to express special appreciation and gratitude to the guest-lecturers from Bulgarian Ministry of Interior and Bulgarian Red Cross, Pacific Disaster Center and United States Agency for International Development/Office of Foreign Disaster Assistance.
News