Productive discussions and excellent feedback received from Climate Change and Security Pilot Course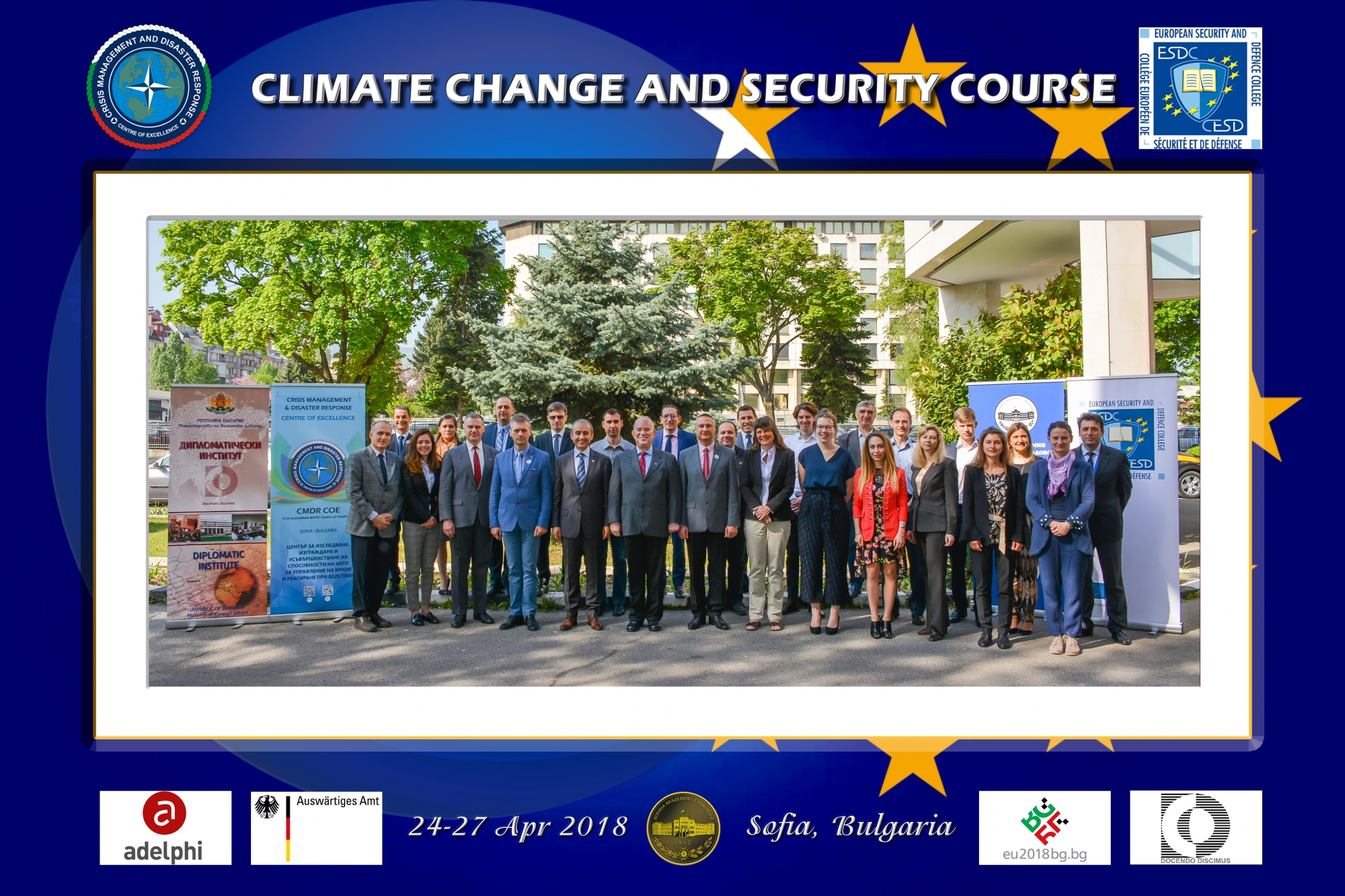 Date: (27-04-2018)
Within the framework of Bulgarian Presidency of the Council of the European Union, and under the auspices of the European Security and Defence College (ESDC), the Crisis Management and Disaster Response Centre of Excellence (CMDR COE) supported by German Federal Foreign Office, Adelphi, Diplomatic Institute to the Minister of Foreign Affairs of the Republic of Bulgaria and G.S. Rakovski Defence College organized and conducted Climate Change and Security pilot-course, the first training activity on this topic in the ESDC academic list.
The course took place from 24 to 27 April 2018 hosted at the CMDR COE Premises in Sofia, Bulgaria and offered an invaluable opportunity for acquiring new knowledge, for expertise sharing and for thought-provoking discussions.
A diverse group of representatives from Member States that work in climate change mainstreaming policy development and implementation at national or EEAS/EUMS, ECHO, DEVCO levels, as well as personnel involved in civilian protection, disaster protection and humanitarian assistance capacity building attended the course.
The aim of the course was achieved by describing global warming as a phenomenon and a security threat multiplier, discussing the main factors which affected the environment, assessing the impact of climate change on international peace and security in short, mid and long term period and considering integrated policy options to address these climate-security challenges.
Moreover, the course objectives were complemented by detailed and productive teamworks, which were greatly valued by the attendees.
News