Resilience Through Civil Preparedness Course - (NATO APPROVED; NATO ETOC CODE: ETE-CM-25589)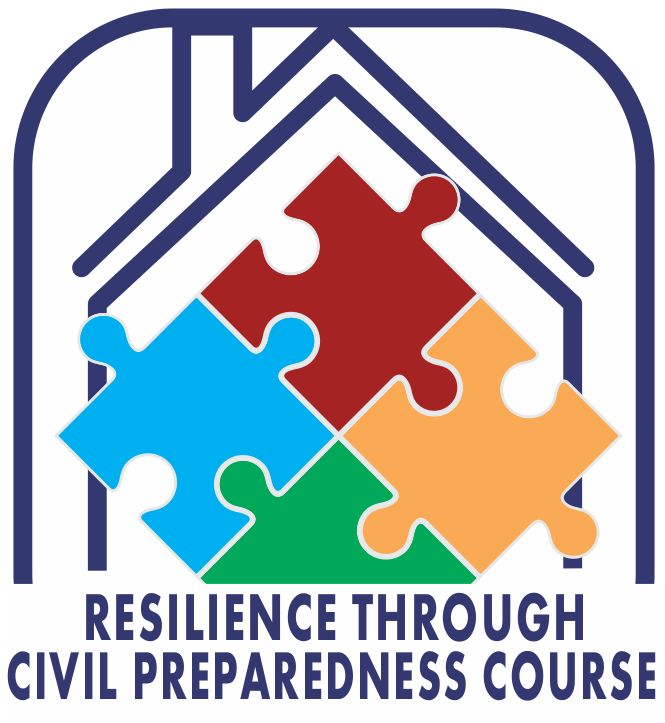 Date: (07-11-2023)
Location:
CMDR COE
Duration:
3
Classification:
NATO UNCLASSIFIED
Depth of knowledge:
Level 200 / 300
The CMDR COE is dedicating targeted efforts at supporting NATO's efforts to increase resilience in the crisis management and disaster response domain. Responding to an identified gap in the education and training landscape, the CMDR COE and the CIMIC Center of Excellence (CCOE), NATO Department Head for CIMIC/CMI/Civil Preparedness discipline, jointly developed and successfully piloted in DEC 2019 a tailored training and education solution - the Resilience through Civil Prepredness course.
The CMDR COE and the CCOE are collaborating on the delivery of the RtCP course, which has two annual iterations - March and October / November. More information on the iteration hosted by the CCOE can be found here: https://www.cimic-coe.org/courses/
Please familiarise with selection requirements as specified here-below, particulalry target audience.
Aim:
To provide senior civilian and military experts with an understanding of the various aspects of resilience at the strategic level and the effects, thereafter, on the operational level through increased awareness of the relation between civil preparedness and improved operational effectiveness.
Training Audience:
NATO structures and agencies and NATO members only.
OF-2 and higher and/or civil equivalent assigned to NATO HQs and agencies, missions and operations; NATO members' Ministries of Defence and subordinated HQs; Ministries and State Agencies functioning within the fields of Civil Preparedness in terms of Crisis Management (CM).
Learning Objectives:
- Explain the relation between resilience and civil preparedness and the effects on military activities / operations.
- Support the integration of resilience aspects into the medium/long term planning within respective chain of command.
- Support strategic advice on different aspects of Resilience through Civil Preparedness and its impact on the military operations.
Prerequisites:
1. NATO ADL 051 - NATO Civil Emergency Planning - An Overview
2. NATO ADL 169 - Improving Operational Effectiveness by Integrating Gender Perspectives.
3. NATO CMI/CIMIC Awareness Course available at: https://www.cimic-coe.org/products/training-education/course-landscape/nato-cmi-cimic-awareness-course/
Please bear in mind that ALD 051 and ADL 169 require account registration on NATO e-learning platform: https://jadl.act.nato.int. This platform is NOT managed by either the CMDR COE or the CCOE. Refer any technical matters to the NATO JADL Admin Support.
Methodology:
Face-to-face: The course consists of interactive lectures, practical tasks, case studies, and a final hands-on task. Premised on adult learning - a method enabling the active involvement of trainees in the process of learning by encouraging critical thinking, communication, and problem-solving based on individual approach and creativity, the course will engage trainees in the "creation" of knowledge, and will capitalize on their experience and expertise within their areas of responsibility. The use of audio-visual and hands-on techniques will foster an enabling learning environment.
Online: Responding and adapting to COVID-19 imperatives, the CMDR COE will offer a synchronous webex on-line solution simultaniously with the resident RtCP course. The e-course will meet the same requirements and standards of quality and certification as the ones applicable to its face-to-face version. It will consists of live sessions with instructors in a virtual classroom; breakout syndicate rooms; self-paced and facilitator-guided individual and /or collective tasks. The study method continuous to be premised on the principles of adult learning and formative and summative assessment will be tailored to the specifics of the online environment.
CMDR COE Online platform
In line with the CMDR COE's commitment to a cleaner environment, the Centre is limiting hard copy distribution of training materials, therefore, using the Centre's online platform for information sharing and communication. Access to this platform is granted upon successful registration (automatic e-mail with personal credentials). Login: https://www.cmdrcoe.org/login.php using your account credentials, click on "My courses" and select Resilience through Civil Preparedness Course. You are now in the course group and will receive all up-to-date course-related materials, information, and instructions. Trainees are encouraged and expected to regularly consult their accounts.
Language:
The command of English language should be at a professional level, according to the criteria stated in STANAG 6001- 3-2-3-2 or B2+/C1 according to the Common European Framework of Reference for Languages.
Attendance and Learning environment:
Trainees are expected to attend and fully engage with all course activities. The intense course schedule does not allow for absences during the course. Late arrivals or early departures cannot be accepted. Certificate for successful completion shall not be awarded in case absences are recorded.
In addition, the CMDR COE highly recommends that trainees join online courses from a home environment in order to overcome office distractions and account for security issues related to downloading and logging into the courses' platforms (i.e. applications), and to ensure stable Internet connection and active engagement with the course content and tasks.
Application:
Online application is opened until 06 OCT 2023. Successful applicants will be notified by latest two weeks prior to course start.
Number of trainees:
- face-to-face iterations: minimum 15, maximum 30
- online iterations: minimum 10, maximum 20
Dress code:
General (both military and civilian): Smart casual.
Optional (military): Uniform.
Medical:
Face-to-face: Participants are expected to have a valid insurance coverage for their stay in Bulgaria.
Course Fee:
The course fee is € 300 for both face-to-face and online iterations. Fee exemptions: speakers and participants from the CMDR COE Sponsoring nations – the Hellenic Republic, the Republic of Poland, Romania and the CMDR COE Framework Nation - the Republic of Bulgaria.
Face-to-face iterations: selected trainees are responsible for arranging and covering their travel, accommodation and per diem. The CMDR COE could provide accommodation suggestions upon request.
Cancellation:
Cancellation of participation is only possible with a 2-week notice prior to the start date of the course for both face-to-face and online iterations. The CMDR COE reserves the right to cancel the course also with a 2-week notice prior to the start date in case the minimum number of participants is not reached or due to circumstances beyond the Centre's control. A written notice will be circulated to all selected trainees.
Useful links:
- Sofia Municipality: https://www.sofia.bg/en/web/sofia-municipality/
- Sofia Airport: https://www.sofia-airport.bg/en/passengers
- Railway transport: http://www.bdz.bg/en/
- City mobility: https://www.sofiatraffic.bg/en/transport/schedules
- Sofia guide: http://www.sofia-guide.com
- Sofia free tours - https://freesofiatour.com/
Points of contact:

- Course Director: LTC Svetozar BOSILKOV / e-mail: svetozar.bosilkov@cmdrcoe.org; phone: +359 2 92 24 735
- OPR: LTC Plamen KOEV / e-mail: plamen.koev@cmdrcoe.org, phone: + 359 2 92 24 737

Open
Seats

30
Application
deadline

06 Oct 2023