Crisis Management and Disaster Response Course - (NATO APPROVED; NATO ETOC Code: ETE-CM-21784)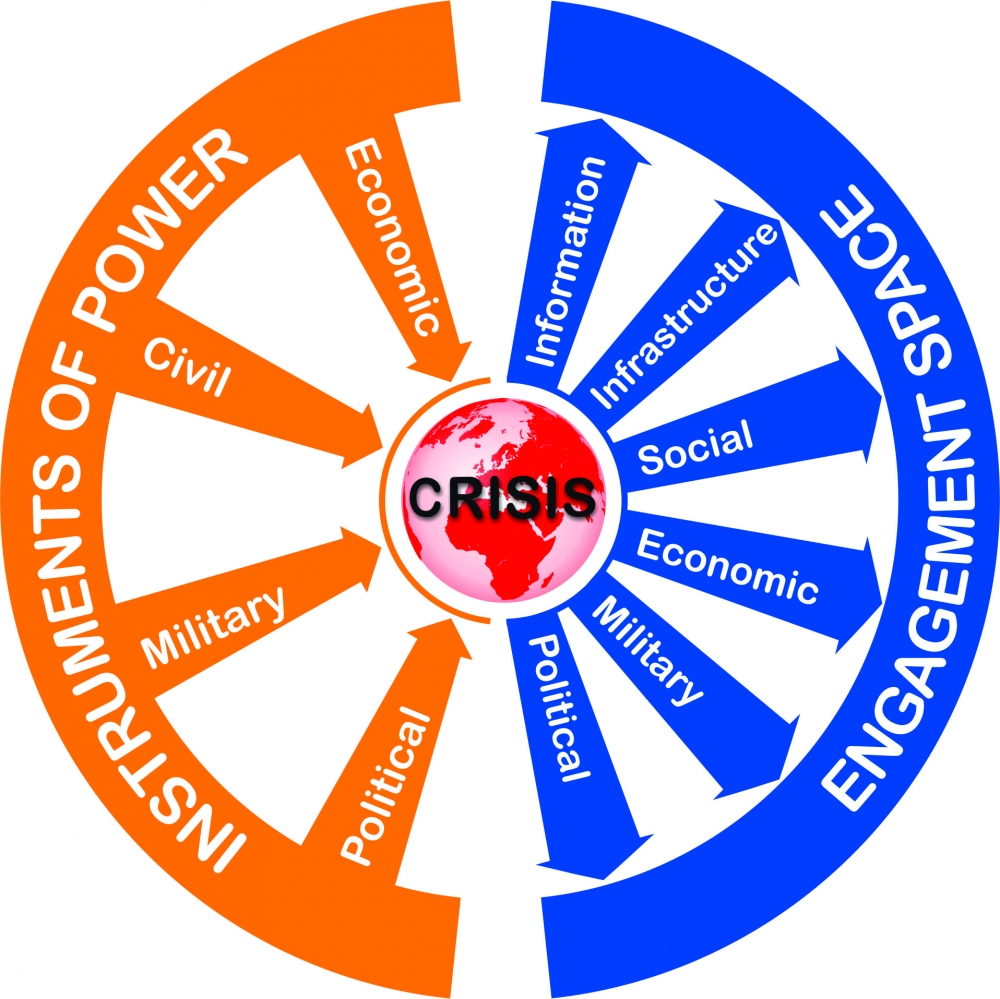 Date: (13-03-2023)
City:
Sofia
Location:
CMDR COE, 34A Totleben Blvd, 1606 Sofia
Duration:
5 days
Classification:
NATO UNCLASSIFIED Releasable to Partners
Depth of knowledge:
Level 200
The Crisis Management and Disaster Response (CMDR) Course , NATO APPROVED, will take place within 13-17 MAR 2023 as a residential event - at CMDR COE premises.
Aim:
The CMDR course aims at building basic knowledge and awareness on NATO Crisis Response fundamentals, NATO Crisis Response System (NCRS), and its complementary elements - NATO Crisis Response Process (NCRP), and Civil Emergency Planning - civil preparedness and resilience in a collective defence and deterrence context, according to NATO "baseline requirements".
Training Audience:
Military officers (OF-2 or higher) and/or civilian equivalent, involved in crisis response, assigned to NATO HQs and agencies, missions and operations; NATO Ally and Partner nations' Ministry of Defence and subordinated HQs; Ministry of Interior, and Ministry of Foreign Affairs.
Learning Objectives:
After finishing the course, students will be able to:
- Describe NATO Crisis Response fundamentals;
- Understand NATO's structure and main CMDR actors;
- Describe NATO's cooperation with relevant IOs and NGOs as part of a Comprehensive Approach (CA) to security;
- Describe basic elements and characteristics of NCRP;
- Explain what is resilience and civil preparedness against current and future threats to security;
- Outline NATO resilience baseline requirements and related guidelines for national application;
- Work with basic criteria for evaluation of resilience.
Prerequisite:
None.
Methodology:
The course will be conducted as residential event in the CMDR COE premises.
The course consists of interactive lectures, practical tasks, tabletop exercise, and a final hands-on task. Formative and summative assessment will be made in-class and will be monitored by dedicated mentors.
The tabletop exercise will be supported by the CMDR COE Operational Laboratory capabilities through deploying relevant modeling and simulation systems in order to provide the nessecary assessments and to test the students decisions.
CMDR COE implements the adult learning principles in its E&T solutions. That is a method seeking and enabling the active involvement of trainees in the process of learning by encouraging critical thinking, communication, and problem-solving based on individual approach and creativity. During the course the Chatham house rule will be followed.
Language:
The command of English language should be at a professional level, according to the criteria stated in STANAG 6001. The minimum STANAG level is: 3-2-3-2 and the minimum civilian equivalent is: B2+/C1 in CEFRL.
Attendance:
Participants are expected to attend all course activities as the intense programme does not allow for absences during the course. Certificate for successful completion shall not be awarded in case absences are recorded.
Registration:
Mandatory online registration should be completed as soon as possible, but no later than 26 FEB 2023. The required minimum for course conduct is 10 participants, and the maximum is 30.
Course Fee:
The course fee is € 300. Enrolled learners / their organisations are to cover the course fee latest one week before course start. The fee can be payed online (a payment link will be provided) or via bank transfer (further details will be provided). In case of no show past the cancellation deadline (3-weeks in advance of course start), the course fee is non-reimbursable.
No fees will be charged to military personnel, governmental employees and governmental educational institutions from Sponsoring Nations (Greece, Hungary, Poland and Romania) and the Framework nation (Bulgaria).
Cancellation:
Cancellation of participation is only possible with a 3-week notice prior to the start date of the course. The entire course fee is due past the afore-mentioned period.
Participants to be in front of the CMDR COE premises NLT 8.15 AM, 13 MAR 2023 for registration.
POCs:
- Course Director: LTC Bisser Zlatkov - email: bisser.zlatkov@cmdrcoe.org; Office number: +359 2 92 24 732
- OPR: LTC Svetozar Bosilkov - email: svetozar.bosilkov@cmdrcoe.org; Office number: +359 2 92 24 735; cell: +359 893 698477