COVID 19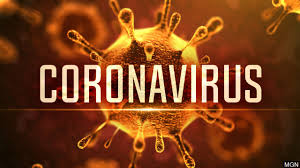 The reports and materials uploaded on the CMDR COE page represents a summary of open source information, gathered up to and including 04 June 2020.
All views and opinions expressed are solely those of the author, unless otherwise stated and do not necessarily represent the official position of the CMDR COE or any government and non- government organisation or other group.
The authors does not bear responsibility for incomplete or incorrect facts cited or referred to herein.
The majority of reference materials include official documents published by the World Health Organisation, governmental pages, and online statistical databases– i.e. World Meter.
20200318-Covid-19-part 1 week 14-20 March
20200327-Covid 19-Part 2 week 21-27 March
20200403-Covid 19-Part 3 week 08 Mar- 03 Apr
20200410-Covid 19-Part 4 week 04 -10 Apr
20200424-Covid 19-Part 5 week 10-23 Apr
20200424-Covid 19-Part 5 week 10-23 Apr - Annexes
20200430-Covid 19-Part 6 week 23-30 Apr
20200430-Covid 19-Part 6 week 23-30 Apr - Annexes
20200508-Covid 19-Part 7 week 01-08 May
20200508-Covid 19-Part 8 week 09-15 May
20200508-Covid 19-Part 8 week 09-15 May - Annexes
20200508-Covid 19-Part 9 week 16-22 May

20200528-Covid 19-Part 10 week 23-28 May
20200605 Covid 19-Part 11 week 29 May - 04 June

20200612 Covid 19-Part 12 week 04-11 June
20200619 Covid 19-Part 13 week 12-18 June
20200626 Covid 19-Part 14 week 19-25 June
20200626 Covid 19-Part 14 week 19-25 June - Annexes
20200731 Covid 19-Part 17 week 17-30 July
20201814 Covid 19-Part 18 week 29 July - 11 August
CMDR_COE_COVID 19 ANNUAL REPORT 2020